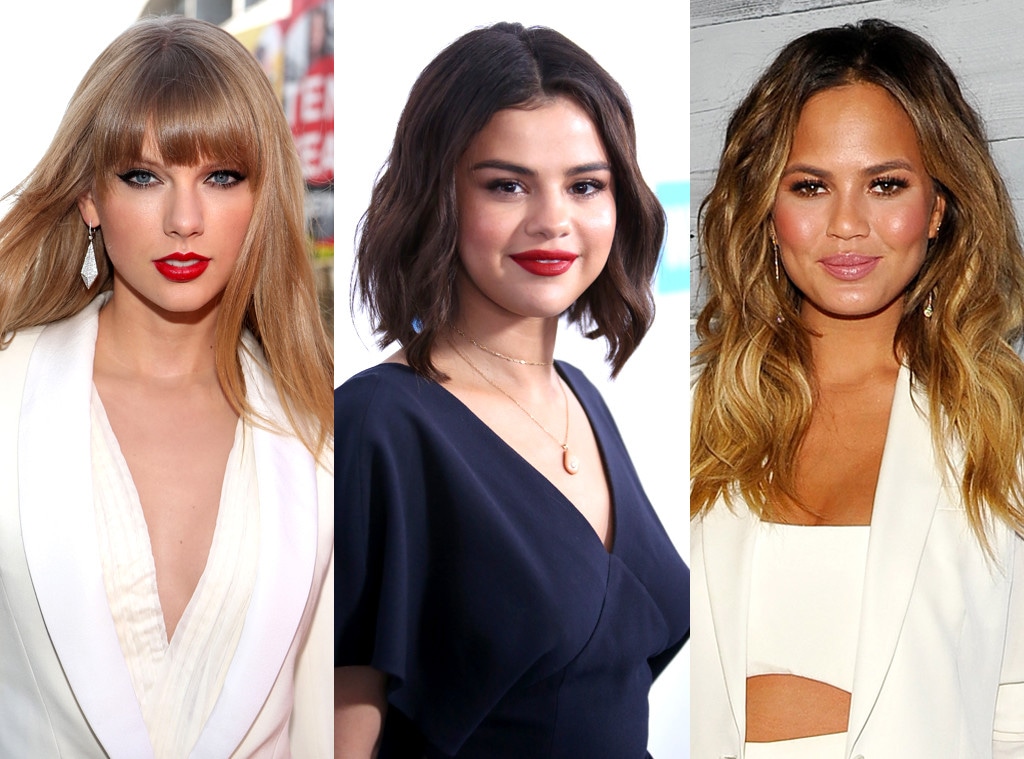 Getty Images
Stars are sending their love to Annie McMahon.
The 22-year-old, who has been battling cystic fibrosis for her entire life, has had two double lung transplants but is too sick for a third. Annie's story recently went viral after a video of her and her friends singing Taylor Swift's "You Belong With Me" was shared over 4,000 times on Twitter.
Along with the video, posted by Annie's pal, there was a message that read, "Annie survived 2 dbl lung transplants and is too sick for a 3rd transplant @taylorswift13 is Annie's idol.. her life long dream is to meet taylor!"
After learning of her story, T.Swift called Annie and had a conversation with her superfan. 
"Thank you @taylorswift for being such a beautiful person and taking the time out of your day to talk to me," Annie wrote on Instagram on June 15. "It meant the world to me! I can't wait to meet you! Thank you to everyone who helped make this dream of mine come true!!"
In the last week, Annie has also shared sweet video messages from stars like Steve Carell, Kacey Musgraves, Kim Kardashian, North West, Kourtney Kardashian, Scott Disick, as well as Kylie Jenner, Zendaya, Gwen Stefani, Andy Cohen, Spencer Pratt, Heidi Montag, the Jonas Brothers, Jimmy Kimmel, Michelle Williams, Chris Martin, Adam Levine, Jennifer Lawrence, Savannah Guthrie, Kelsea Ballerini, Whoopi Goldberg, Billie Eilish, Hugh Jackman, and many more celebs!
On Tuesday, Annie received a visit at her house from Chrissy Teigen!
"Today, I was lucky enough to meet @chrissyteigen. She took the time out of her day to come hangout and she was so easy and comfortable to talk to!" Annie shared with her Instagram followers. "When she walked in with the matching headband, she noticed how mine was sparkly. I told her that I had been bedazzling them so she gave me hers to bedazzle for her!! I better make this one perfect lol. She was so caring, loving, and heartfelt. The world needs more Chrissys!!!!"
Annie also recently had FaceTime calls with Nick Jonas and Selena Gomez.
"We were able to relate about transplant but life in general and how our friends help pull us through," Annie wrote on Instagram of her chat with Selena. "We are more than our transplants. We like to do our makeup , chill on the couch with our friends, and be ourselves. We cherish those memories with our friends like that more because we know life is precious."
"She told us about how she had new music coming out soon," Annie continued. "My friends and I insisted we would be at her next concert. I think she could tell I was worried that I couldn't wouldn't be here for that. She was so compassionate and told me she would even come by and chill on the couch like our friends all do. She sent me makeup the next day that was inspired by the conversation we had. Selena is an inspiration and made me so happy. I can't wait to meet her!!!!"