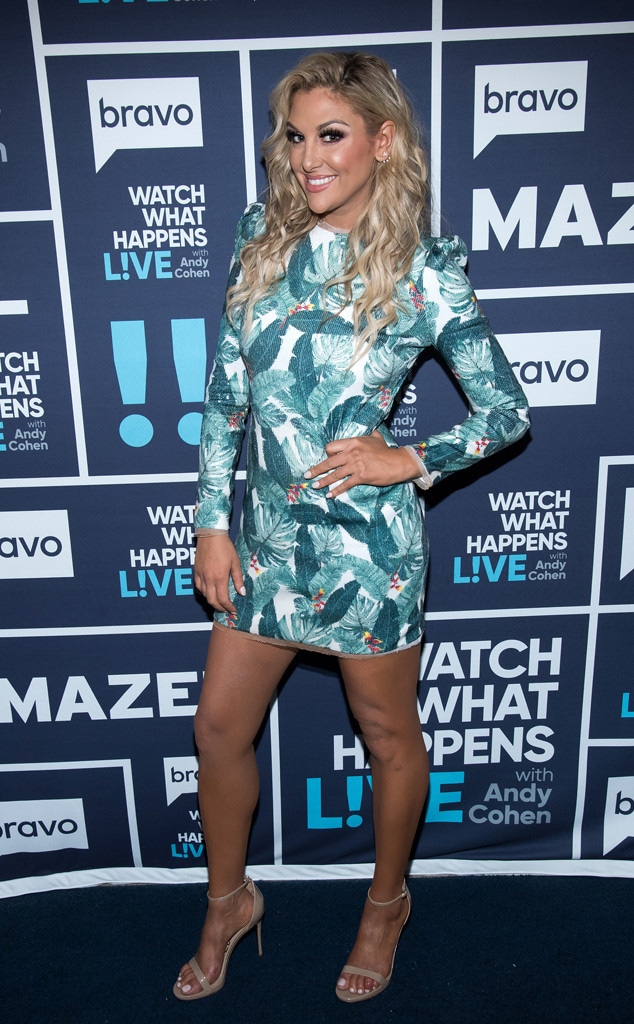 Charles Sykes/Bravo
UPDATE: Real Housewives of Orange County star Gina Kirchenheiter's ex Matthew Kirschenheiter has pleaded not guilty to domestic violence charges stemming from his June arrest, E! News has learned. A pre-trial hearing is scheduled for October.
"These are just allegations brought by the DA, it's not evidence of a crime, Matt maintains his innocence," Matthew's attorney said in a statement to E! News on Saturday. "He denies the allegations. He's a fantastic father and a family man. His motivations have always been his family and his kids. Whatever happened was an unfortunate event."
"It's unfortunate that there are 3 kids involved, but Matt's priority remains his 3 children," he added. "Matt is not a risk to his kids, he's not a risk to Gina. He has never been violent in the past, he doesn't have any violent history. He is a good father, even Gina has said that publicly. He's looking forward to his day in court, and having the truth come out and the opportunity to clear his name."
_______
In August, Real Housewives of Orange County star Gina Kirchenheiter and ex Matthew Kirschenheiter appeared in court over their ongoing divorce. According to multiple outlets, a judge agreed to the "dissolution of marriage," but they will remain legally married until December 31, 2019.  E! News can confirm Gina and her estranged ex filed a judgement with the court on Thursday, which then needs to be signed off by a judge. 
Matthew was arrested in June and booked into an Orange County jail. He was released the next morning. While he has not yet been officially charged with a crime, The Blast reported that his arrest had to do with suspicion of domestic violence.
E! News has reached out to Gina's team for comment. Matthew's arrest comes just days before Gina filed a protective order in Orange County Superior Court against the father of her children.
E! News has learned a domestic violence restraining order was requested on Monday by Gina and an emergency hearing was held. The results of the hearing have yet to be revealed.
Orange County District Attorney's Office
The developments may come as a surprise to fans who have been speculating that the couple may be getting back together.
Earlier this month, Gina took to Instagram and celebrated Matthew's birthday with family photos and a heartfelt message.
"Happy birthday to the man who has held my hand for the last 14 years despite the ups and downs. Thanks for being the best father to our kids, and the best friend a girl could ask for," she wrote. "Wouldn't want to take on this crazy life with anyone else. Like you said, 'I'm your person and you're mine.'"
A source also shared with E! News that fans will be able to watch their relationship unfold on the upcoming season of Real Housewives of Orange County.
"Matt knows 100 percent I have his back and we are in this together and we're a family and that's how we've always been," Gina previously told E! News back in October 2018. "Although we don't have this romantic connection anymore, it doesn't mean you can't be family anymore."
(This story was originally published Tuesday, June 25, 2019 at 10:53 a.m. PST)
(E! and Bravo are part of the NBCUniversal family)