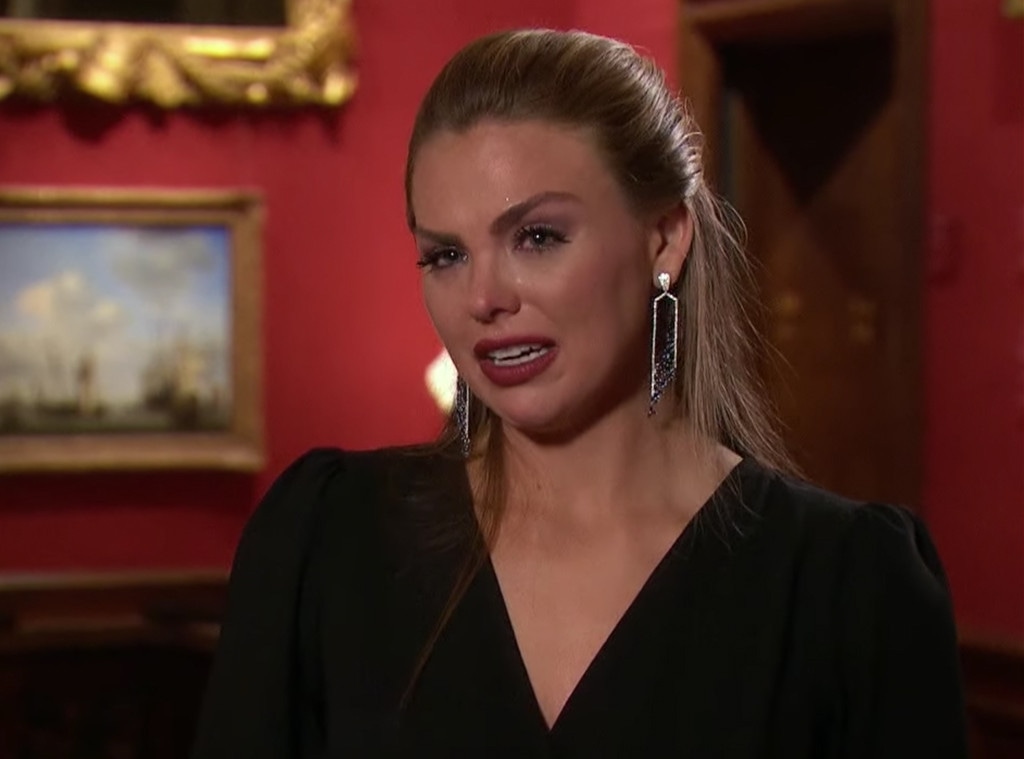 ABC
Love is in the Netherlands air for The Bachelorette's Hannah Brown. Love and…fear?!
In a sneak peek of what's to come on The Bachelorette, Hannah admits she's "falling for multiple guys in totally different ways," but along with declarations of love, steamy kisses and romantic dates there's Luke Parker.
"How could I not be more confident? She's falling in love with me for sure," Luke says. "It's like I know."
Oh, Luke.
The preview below features him going at it with several of his remaining competitors over lies and Hannah.
"Now there's five guys who can't stand you. We have a five-foot-eight villain," Tyler Cameron says to Luke.
Then there's Luke eating what looks like a piece of salami before yelling at Garrett Powell over, yep, Hannah.
"I don't know what to do," Hannah says through tears. "I've never been surrounded by, like, so much fighting and I'm scared."
Luke's explosion at Garrett comes after Hannah and Garrett did some (nearly) nude bungee jumping. After a group date in the Monday, June 24 episode, Luke sat Hannah down to tell her he felt like she cheated on him and he was pissed and frustrated.
"I had a choice, what I wanted to do," Hannah told Luke. "And I know where my heart was in it, and it wasn't in a sexual way. It was in an experience that I wanted to have for myself."
"Right, but at the same time, I'm looking for you to meet my family soon, and I felt like it was a slap in the face," Luke said. "But no matter what you do, like I'm going to support you. Even if you make a boneheaded mistake and you just do something completely out of your character and something that's wrong, I'm going to do whatever it is to make things right. I'm in this, and we're gonna work through this together and I'm not worried about it."
Reminder to Luke: You are on The Bachelorette. The reality dating competition, you know, the one that features a person dating several people to find the perfect match, airs Mondays, 8 p.m. on ABC.