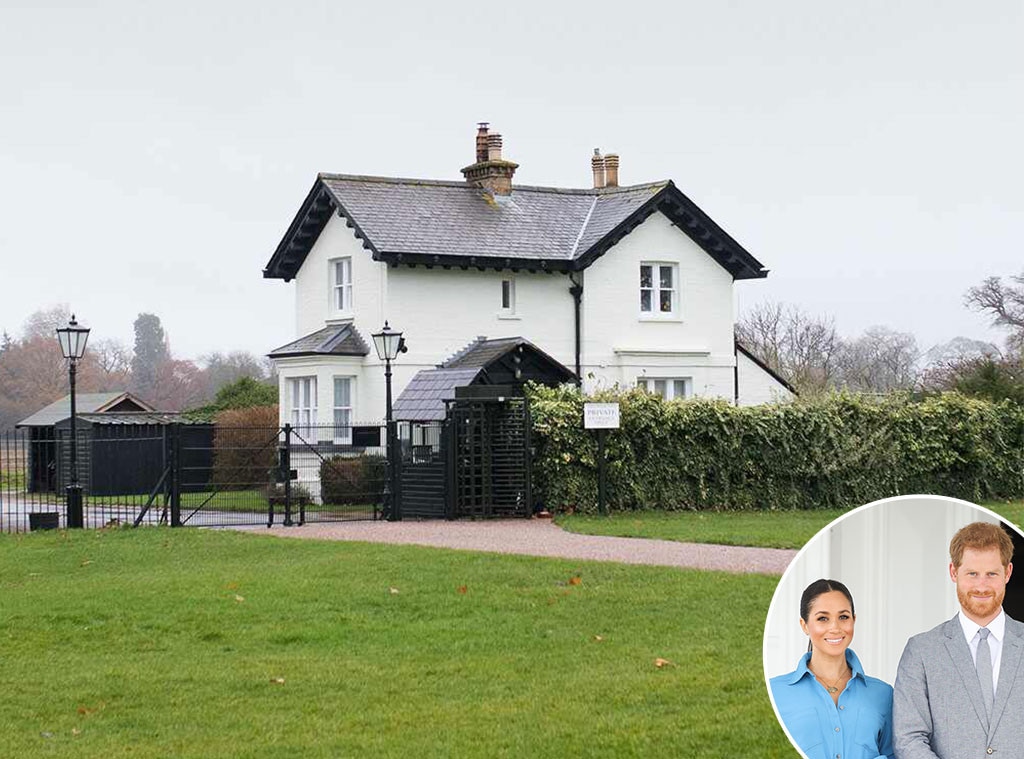 Shutterstock, Chris Jackson/Getty Images
It looks like Prince Harry and Meghan Markle's home renovations came with a hefty price tag.
According to The Sovereign Grant and Sovereign Grant Reserve's annual report, the Duke and Duchess of Sussex's upgrades to Frogmore Cottage cost £2.4 million (over $3 million) in taxpayer funds.
"The property had not been the subject of work for some years and had already been earmarked for renovation in line with our responsibility to maintain the condition of the occupied royal palaces estate," Sir Michael Stevens, who is the Keeper of the Privy Purse and responsible for the monarchy's accounts, said. "The Sovereign Grant covered the work undertaken to turn the building into the official residence and home of the Duke and Duchess of Sussex and their new family. The building was returned to a single residence and outdated infrastructure was replaced to guarantee the long-term future of the property."
Per the report, the funds were used to reconfigure and fully refurbish five residential units in "poor condition"—turning them into one official home. A royal source said the work included replacing defective wooden ceiling beams and floor joists, updating outdated and inefficient heating systems, doing electrical rewiring and installing new gas and water mains.
There have also been rumors that the couple installed a luxury kitchen and bathroom in the Windsor home, as well as extra bedrooms.
However, it should be noted that Meghan and Harry helped pay the bill.
"Substantially all fixtures and fittings were paid for by Their Royal Highnesses," Stevens added.
According to a royal source, an allowance is provided to help fund a new kitchen, bathroom and other features; however, if a higher quality is desired, the extra amount must be paid privately. These totals and details were not provided in the official report.
As royal admirers will recall, the home was a gift from Queen Elizabeth. The couple started working on their new house in November 2018 and completed the project in March 2019—just a few months before the birth of their first child, Archie Harrison. 
However, the dynamic duo may still have a few more items to check off their to-do list. Back in May, news spread that the two were making changes to the home's exterior.
To be fair, Harry and Meghan aren't the only members of the royal family who've spent a decent chunk of change this year. According to the report, the monarchy's official expenditure for the year reached £67 million (over $85.2 million)—a significant increase compared to last year's total of £47.4 million (about $60.3 million).