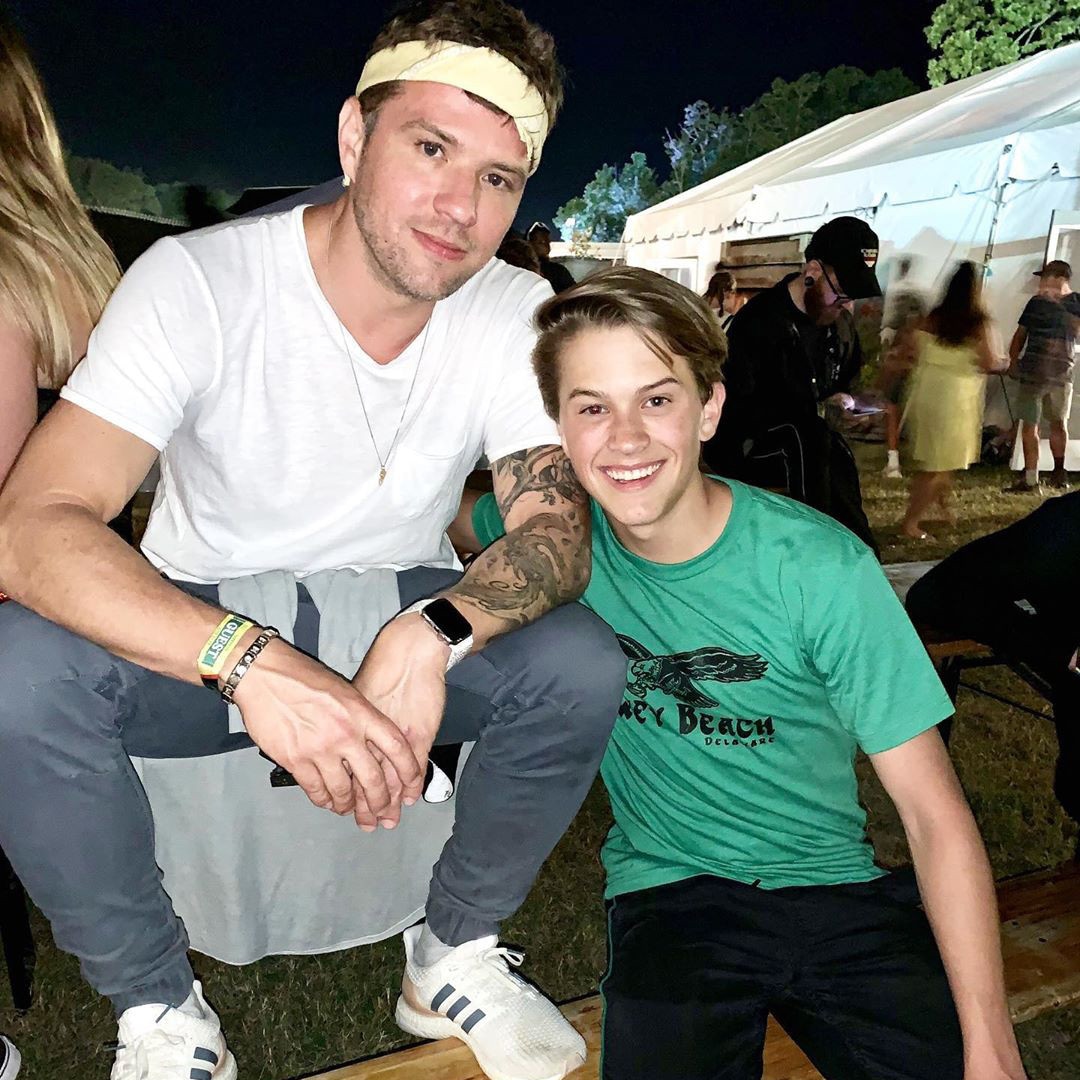 Instagram
What a weekend!
Ryan Phillippe traveled back to his home state of Delaware over the weekend to attend the 2019 Firefly Music Festival with his 15-year-old son, Deacon Phillippe. The Cruel Intentions alum, who shares Deacon and 19-year-old daughter Ava Phillippe with ex Reese Witherspoon, took to Instagram to document the father-son trip. While at the festival, Ryan and Deacon watched performers Travis Scott, Post Malone and band Brockhampton take the stage.
"we had fun. @brckhmptn & @travisscott killd," Ryan captioned a photo with Deacon at the festival. "thx @bwash."
The 44-year-old actor, who also brought along his niece to the festival, posted a video of the trio singing along during Post Malone's performance.
"we had an awful time," Ryan joked. "my niece was whatevs ab meeting @postmalone . maybe next time will be better..."
Ryan and Deacon—who is the spitting image of his dad—are both big fans of Post Malone, they were spotted attending his show together at the Hollywood Bowl last summer.
In another photo from the weekend festival, Ryan and Deacon can be seen wearing sunglasses and bandanas to cover their face.
"dad stuff," Ryan captioned the picture.