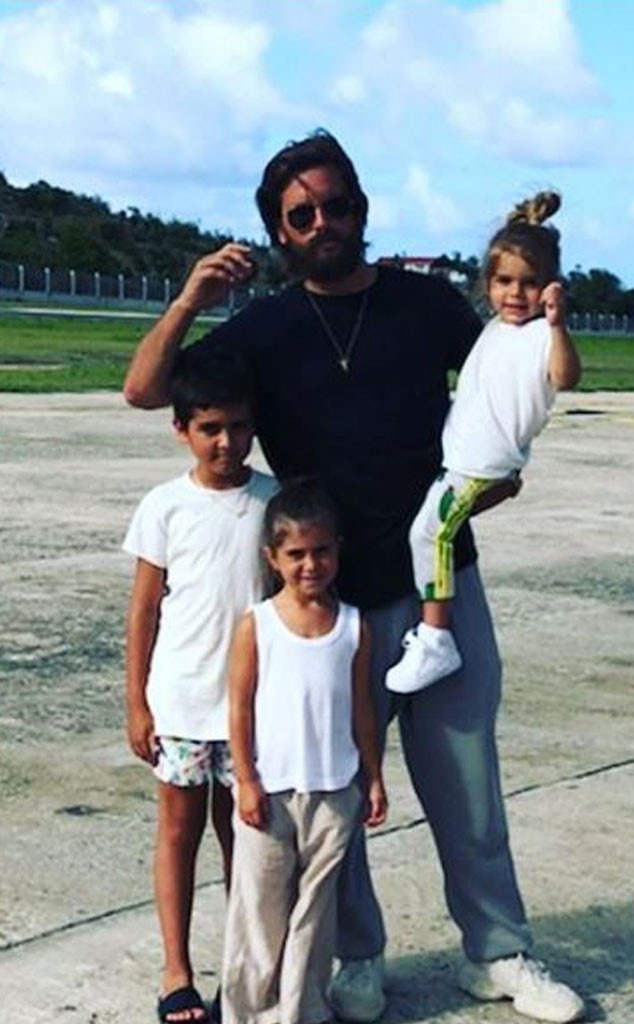 Instagram
Scott Disick has found his true passion—and it will melt your heart. 
Everyone's favorite Kardashian Lord poked fun at himself on social media on Sunday when he noticed a change in his posting patterns.
"I use [sic] 2 post lots of pics of my cars, but now I post a lot of pics of my kids," he pointed out in a caption for a snap of him and his only daughter, Penelope Disick.
"I guess I found my real love and passion."
All together now: awwww!
Disick isn't lying. His last three snaps have featured 6-year-old Penelope and older brother Mason Disick, 9, as well as a video of Penelope in slow motion doing a cartwheel.
"My little girl," the reality star wrote of the clip. 
Beyond that, the star regularly shares pictures of his three youngsters, including 4-year-old Reign Disick, in everyday life with heartwarming captions, like "My love" for Mason.
And, while he and ex Kourtney Kardashian have spent years figuring out their new normal after splitting in 2015, they've found a harmonious balance as co-parents.  
"What's mine is yours," he recently told her in a vlog for her lifestyle website, Poosh. "I live for the kids, so whatever works and makes it easier for them is what I'm into."