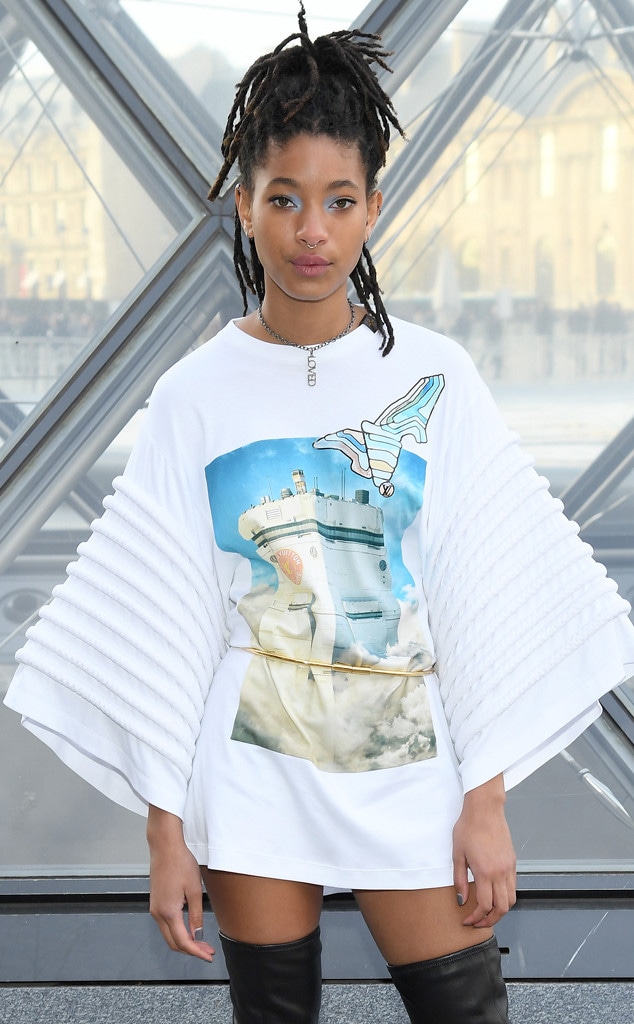 Pascal Le Segretain/Getty Images
Polyamory is on the red table. 
For the newest installment of Jada Pinkett Smith's headline-sparking and always candid Red Table Talk, the actress, her daughter Willow Smith and "Gammy" Adrienne Banfield Norris have taken on the topic of polyamorous relationships with one throuple, a man and two women, as their episode's guests. 
At one point in the conversation, 18-year-old Willow is asked how she would see the dynamics of the genders if she were in a throuple—a consensual polyamorous romance between three people—or an open relationship. 
"I love men and women equally and so I would definitely want one man, one woman," she explained. "I feel like I could be polyfidelitous with those two people. I'm not the kind of person that is constantly looking for new sexual experiences. I focus a lot on the emotional connection and I feel like if I were to find two people of the different genders that I really connected with and we had a romantic and sexual connection, I don't feel like I would feel the need to try to go find more." 
Earlier in the episode, Willow told her mom and grandmother she couldn't see herself in a quadruple. "Personally, male and female—that's all I need," she said. 
As Jada previously told Jimmy Kimmel, Willow actually knew of their guest throuple before the episode.  
"It's a throuple that Willow was actually following on Instagram," she said earlier this month. "That's how it all came to be. She became very curious about this whole polyamory thing."
Kimmel then wondered if Willow might eventually be in a polyamorous relationship. 
"She's 18—who the heck knows what's going to go down, you know?" the famous mom quipped. 
In the meantime, listen to Willow's thoughts on the subject and more of the group's conversation in the new Red Table Talk episode above. 
Tune in to Red Table Talk every Monday at 9:00 a.m. PT / 12:00 p.m. ET on Facebook Watch.