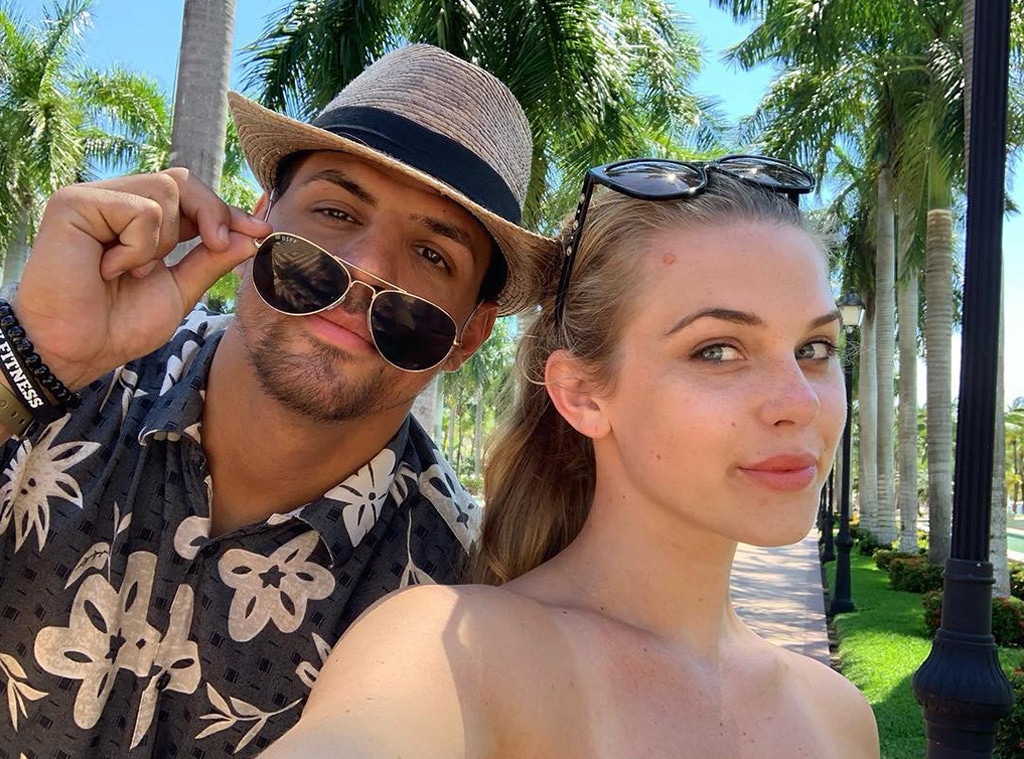 Instagram
When Haleigh Broucher and Faysal "Fessy" Shafaat entered the Big Brother house, they had their eyes on the prize.
With $500,000 up for grabs, the contestants knew they had to build alliances, win competitions and master the unpredictable game. But along the way, the two players started developing feelings for each other. One year later and the sparks are still flying.
Despite a long-distance relationship—Fessy lives in Orlando while Haleigh calls Houston home—the couple has stayed strong and are ready to move to the same town together.
"What we've been doing is every few weeks, we book a flight so we know that no matter what, we're going to see the other in let's just say two weeks because I think giving yourself that time frame and knowing that you're going to see them no matter what—that actually makes it better," Haleigh shared with E! News exclusively. "You have something to look forward to."
When the couple is able to be in the same city together, it's all about quality time. Instead of nights out at the bar, it's ordering takeout and watching Netflix.
"We'll wake up, go to the gym and then get some good food and then you go to the pool or just try to relax because we never expected all this exposure," Fessy shared. "It feels so intense and everybody has an opinion of you and this and that so we just like to chill out at home."
To be fair, the couple has plenty of exciting memories from the past few months alone. On their one-year anniversary, Fessy surprised Haleigh with a wild ride on the Orlando Slingshot. They also enjoyed trips to Hawaii, Mexico, Ontario and more.
In fact, they would totally be open for some more adventure on CBS' other reality shows like Survivor and The Amazing Race.
"It would be an entertaining season watching us argue at the airport," Fessy joked. Haleigh added, "I don't know if we'd get very far."
Viewers of the most recent season will be happy to hear the pair remains friends with fellow Big Brother couple Tyler Crispen and Angela Rummans. "It's honestly so enjoyable and so fun to see people out of the house," Haleigh shared.
And looking towards the future, Fessy and Haleigh are excited about growing even stronger together as they move to the same city.
"We want to just find a spot and build. Not a house, but build ourselves," Haleigh shared with us. "We just want to enjoy life."
As a new season of Big Brother kicks off tonight on CBS, we're taking a look at some of your favorite couples formed in the house.
A new season of Big Brother kicks off tonight at 8 p.m. on CBS.