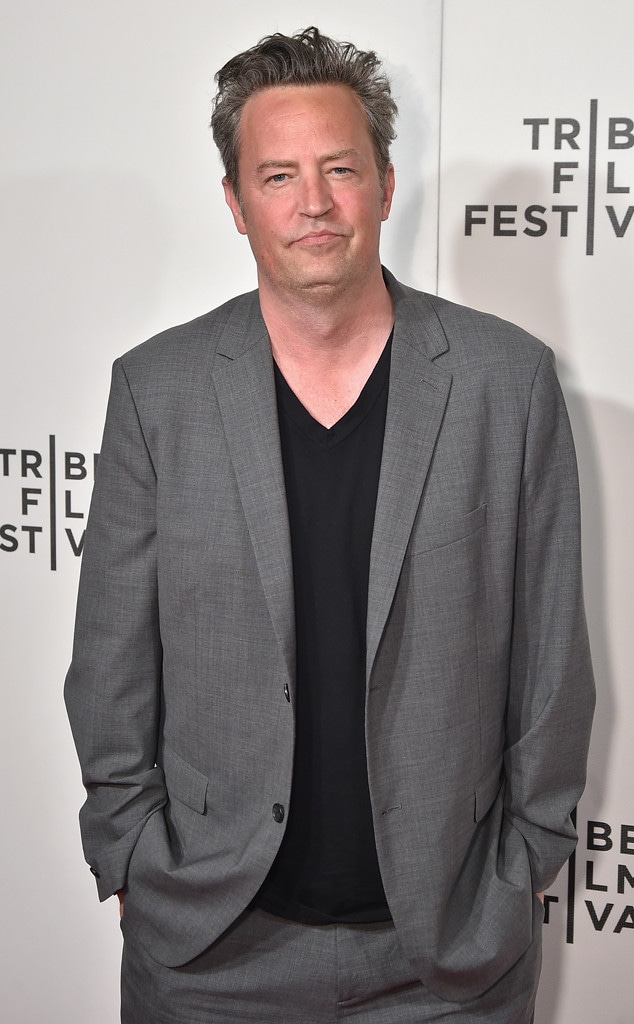 Theo Wargo/Getty Images
Matthew Perry totally nailed that tweet!
Earlier this week, photos surfaced online that showed the Friends star enjoying an afternoon stroll in New York City.
Daily Mail chose to focus on the actor's fingernails that they described as "long" and "dirty" and "unkempt."
Ultimately, it appears Matthew saw the story and decided to respond on social media. "I'm getting a manicure this morning. That's okay right?" he asked on Twitter. "I mean it says man right in the word."
Fans were quick to reply and defend the actor. Along the way, they couldn't help but recall a familiar Friends scene.
In recent months, Matthew has stayed out of the spotlight. In fact, the actor revealed last September that he spent three months in the hospital.
"Three months in a hospital bed. Check," he wrote to his followers.
He didn't share any other details or the reason behind his stay. But last August, the actor underwent surgery at a Los Angeles hospital to repair a gastrointestinal perforation.
Pop culture fans know Matthew for his wide range of roles on the big and small screen.
In addition to starring as Chandler Bing on NBC's beloved Friends, Matthew appeared in Studio 60 on the Sunset Strip, The Good Wife, Go On and The Odd Couple.