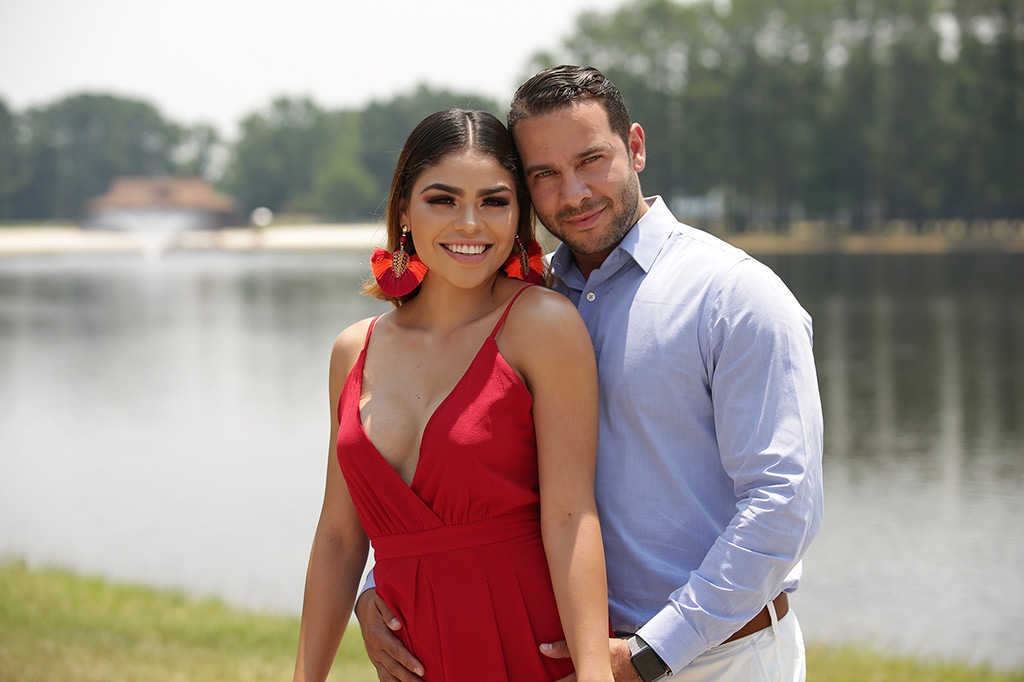 Courtesy of TLC
Fernanda Flores is ready to share "my truth" about her dramatic breakup from Jonathan Rivera.
More than six months after the 90 Day Fiancé stars officially called it quits, fans received another perspective into what went wrong.
In a new video posted on YouTube, Fernanda spoke to followers for more than 40 minutes about "what I went through during my marriage." In the process, she shared some of the reasons behind the split.
As viewers know, Fernanda was shocked to find another woman's underwear in Jonathan's house. But according to the reality star, there was much more that happened away from the cameras.  
"That same week, I found a lot of stuff—not just underwear. Sex toys, pictures, movies and stuff. Dude, you're supposed to have left your past behind and start fresh with me. I know you're a single man. I know that you're older than me…but I wasn't understanding why," she explained.  "I realized not everything is how it seems."
According to Fernanda, Jonathan "likes to drink way too much" and "wasn't careful with money at all."
"He will make good money but spend," she alleged. "He didn't want to have a plan. He didn't want to listen to me and I wasn't understanding."
And at one point during the video, Fernanda alleges that she was "in a really abusive relationship." Jonathan denies such claims. 
"I remember me looking through his office and stuff and I found a wrapper of a condom," Fernanda alleged in the YouTube video. "I flipped out. I literally flipped out. I yell at him and I tell him, 'What the f--k is this?' I was so mad. His reaction was grab me from the neck, push me into the wall. 'That's not mine. You're crazy.'"
"These allegations are completely false and my attorney will now be handling the situation," Jonathan shared with E! News on Friday after the video was posted. "Clearly, she will do whatever she has to in order to stay in this country."
As for when the show finally aired, Fernanda says Jonathan's priorities changed once he started connecting with viewers on social media.
"Jonathan got attention from a lot of people on social media. He will be talking to those girls," Fernanda shared. "He will be in touch with 'his fans.' All he cared about was social media. How many followers that he had, comments, pictures, likes."
Back in January, Jonathan took to Instagram Live to confirm his breakup. At the time, he had no regrets about the experience and said he tried his hardest to make the relationship work.
"I promise you, I didn't give up. I gave 110 percent to my marriage," he told his followers. "I reached a point where I said, 'I have to love myself just as much.'"
"Fernanda and I will remain friends," Jonathan added. "I think you give everything in a relationship—in a marriage—that you can. I will give everything I can to the next person in my life."
—Reporting by Beth Sobol