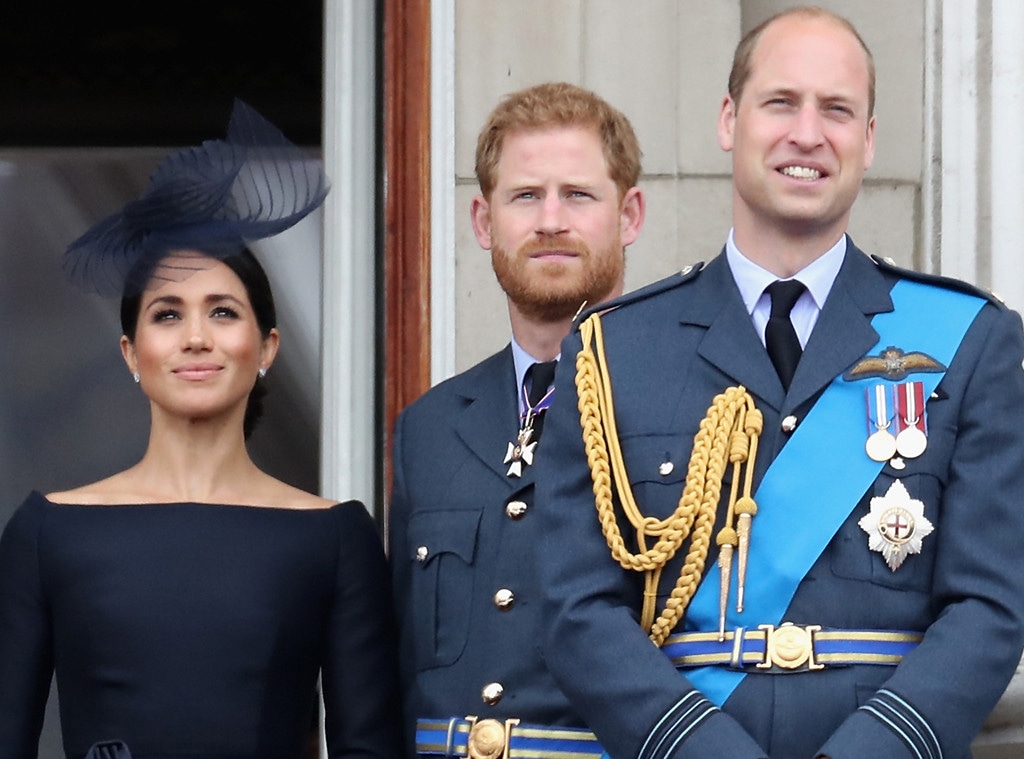 Chris Jackson/Getty Images
A royal birthday wish blunder? The Internet seems to think so. 
Today marks Prince William's 37th birthday and while royal fans are celebrating the Duke of Cambridge, they're also raising some eyebrows at the future king's younger brother and his wife. 
On Friday, William and Kate's Instagram account, kensingtonroyal, issued a post telling fans, "Thank you everyone for your lovely wishes on The Duke of Cambridge's birthday!" Those wishes included one from Prince Harry and Meghan Markle's Instagram account, sussexroyal, which commented, "Happy Birthday to The Duke of Cambridge!" It's unclear who actually penned the comment. 
While the message was simple and to the point, fans took issue with the remark being just that. "So cold and impersonal!" one critic wrote of the comment while others took issue with the use of William's official title.   
Others questioned why the Sussex account had not highlighted William's birthday with an individual post on its page instead of a comment. After all, Queen Elizabeth II's Instagram account had done that for William while Harry and Meghan's account recognized Prince Philip's birthday with an individual post earlier this month. 
"Yeah this isn't doing anything to dispel rumours of a rift fyi," another royal fan commented, referencing ongoing speculation about the two couples. Adding fuel to the public fodder, Kensington Palace officially announced just a day earlier Harry and Meghan will be establishing their own charity foundation separate from William and Kate's Royal Foundation, which they had all been a part of in the last year. The palace noted "both couples will continue to work together on projects in the future, including on The Foundation's mental health program, Heads Together."
While royal enthusiasts continue to draw their own conclusions on the charity split and this new birthday message, some fans have argued Meghan and Harry just can't catch a break.  
"Unfortunately, they will still get the bad comments whether they post it on their account or comment here," another Instagram comment read. "These people will follow them and harras [sic] them on their account. They can never please them."