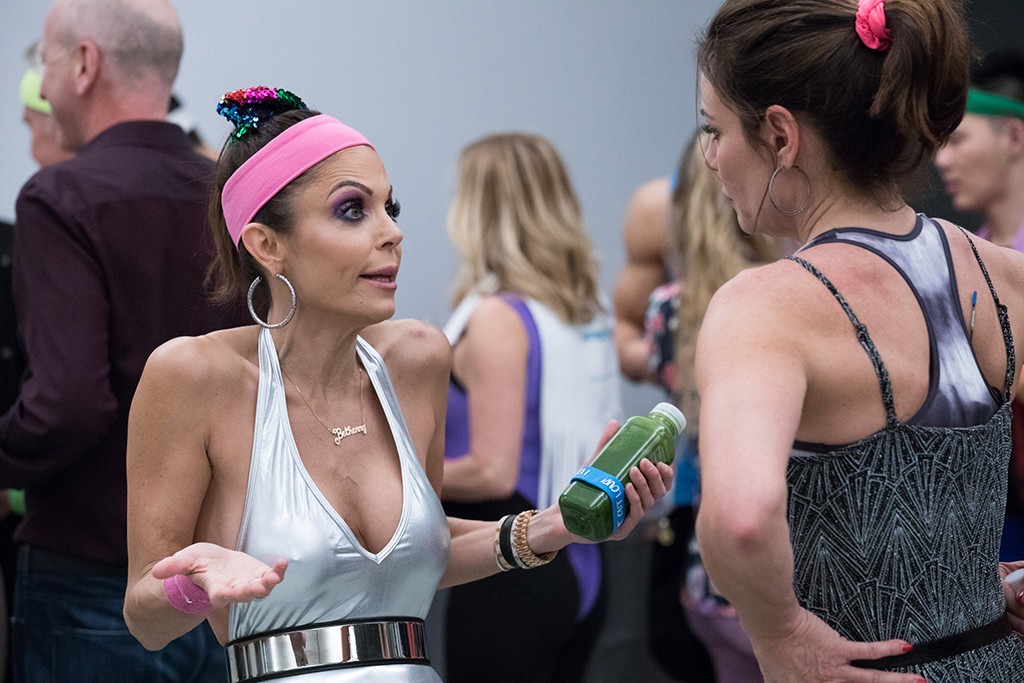 Bravo
The Real Housewives of New York City has given us so much. From Scary Island to Bethenny Frankel's recent Miami breakdown, it's the gift that keeps on giving.
Frankel stopped by Watch What Happens Live with Andy Cohen to address her verbal vomit at Luann de Lesseps, and also give an update on where she stands with her former BFF and costar Carole Radziwill. See? RHONY never stops giving.
Regarding, the "You're a sicko!" and "Life is not a cabaret!" breakdown, Bethenny relived the moment with Andy Cohen and said it was a reaction to many things, not just Luann.
"It was an explosion and reaction to many things, obviously. No one acts like that in any restaurant no matter what's happened. There was a boiling point. But there was really something that I was observing in her that just really triggered me. I mean, you've seen it before with her, with me, there's something that happens where I'm like, 'Why are you saying you invented the Skinnygirl margarita?!' I just, I had had it," Bethenny said.
The reality mogul told Andy that she had been absorbing what the other RHONY stars had been saying about Luann, coupled with the time she spent helping Luann during the intervention really set her off.
"I went all in…I just felt like…How are you so not self-aware? Even right after that moment she was like, 'Well, I've been going through a lot.' I don't want to be like, 'I've been going through a lot,' but I've been through a little bit this year. So, that's what happened. It popped off. It seems like people understand it. I felt terrible about it just for myself," Bethenny said.
On the RHONY after show, Luann was asked about her relationship with Bethenny. "Bethenny and I have been friends for a long time, and we've been through a lot together…Certainly this is not the end of the road. Maybe it's a new beginning," Luann said.
Season 10 of The Real Housewives of New York City featured the dissolution of Bethenny's friendship with Carole. But now that cameras aren't on them, it seems like things may have shifted a bit.
"I ran into her at a charity event a couple of months ago and we had a really nice time. I saw her at the bar, we had a conversation, we talked about Adam and just life, and it was nice. We actually just had a moment and it was clean. I like when things are clean," Bethenny said.
The Real Housewives of New York City now airs Thursdays at 9 p.m. on Bravo. Watch What Happens Live airs Sunday-Thursday at 11 p.m. also on Bravo.
(E! and Bravo are both part of the NBCUniversal family.)