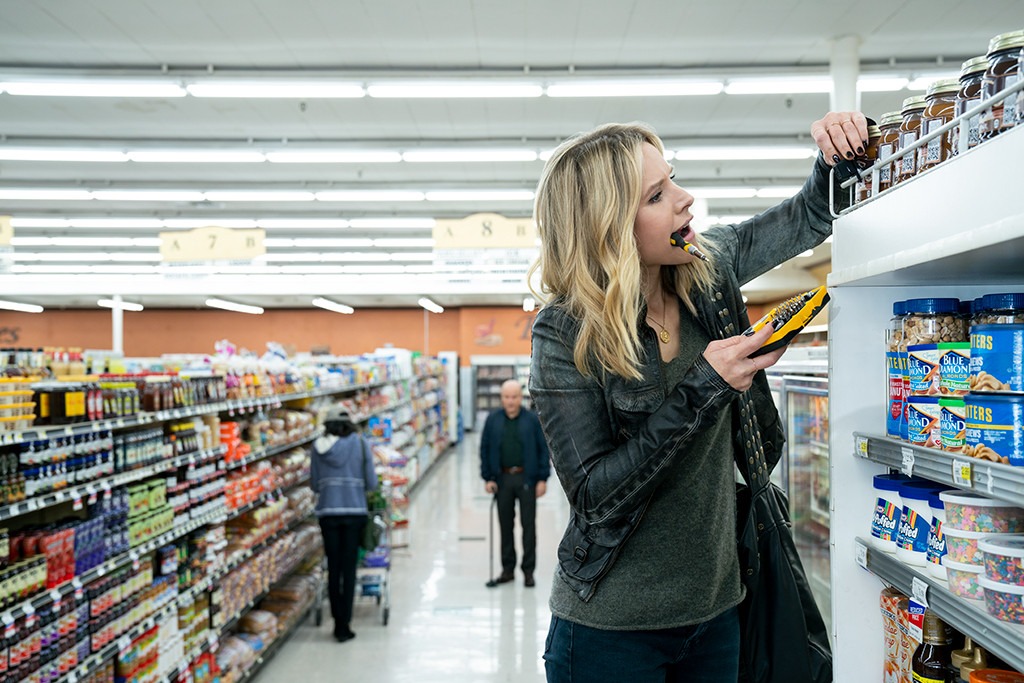 Hulu
Veronica Mars is at a crossroads. We're talking about Kristen Bell's main character at the heart of Veronica Mars. When the miniseries—season four if you will—kicks off on Hulu, the titular character is still living and working in her hometown of Neptune.
The series picks up after the events of the 2014 movie and two books that followed. Veronica is back working the private eye life (despite going to law school) alongside dad Keith Mars (Enrico Colantoni), she's still with Logan (Jason Dohring) and, well, kind of stuck.
"She is a woman figuring out what she wants out of the rest of her life, which are very different decisions than the ones you make when you're 16. She sees the world differently. She's a little more bitter now than when she was on the series," Bell told Vanity Fair.
Translation: like other millennials, Veronica is going through some growing pains.
Bell previously teased there will be some controversy this year. "This will be a controversial season. Let me just say that," Bell told E!'s Erin Lim.
Meaning what exactly?
 
"I am excited for people to watch and I am also probably going to stay off the internet once it airs," she said. "There's some stuff that happens that people will have strong feelings about."
Get the scoop on what else you can expect below.