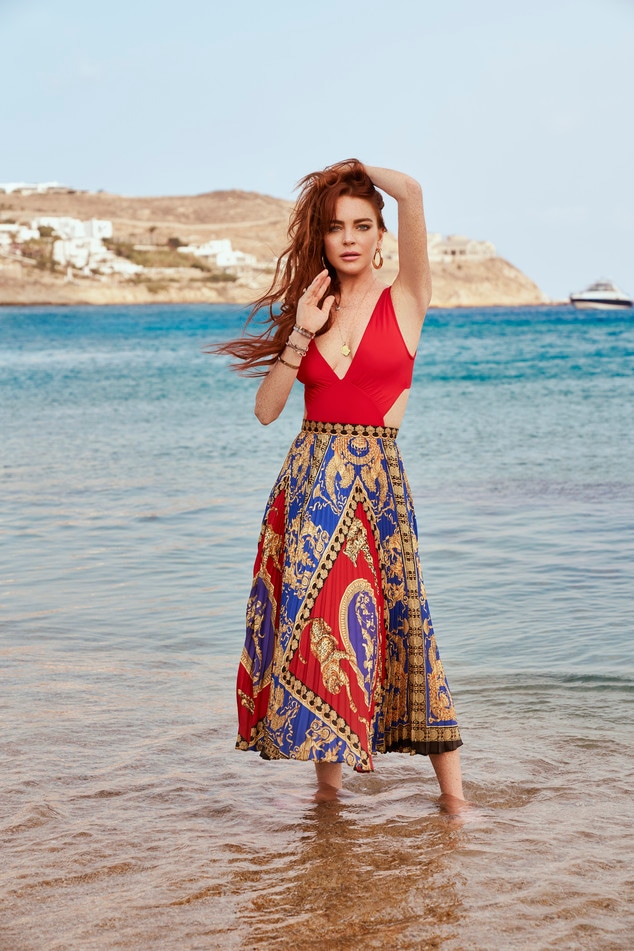 MTV
Lindsay Lohan's MTV show is done…as we know it? Lohan dipped her toe in reality TV with Lohan Beach Club, a series that followed her and the staff of her Mykonos club.
A source close to the show told E! News MTV was looking to "rework some things" and "try and salvage" the series when they ran into creative differences. However, a source stressed the show might not be done for good. Reports surfaced that Lohan had also closed the physical club.
"The show was moving into a new direction, perhaps not enough drama in my life for reality TV formula (as that's not where I am in my life) the drama. And for the club, we are simply moving the focus to a brand new and exciting location in Athens and also a new location and partnership to be announced in Mykonos. It's all positive," Lohan said in a statement to E! News via her representative.
The reality series, which drew comparisons to Bravo's Vanderpump Rules, debuted in January 2019 and followed Lohan, Panos Spentzos and a number of ambassadors who worked at her club. Beach Club premiered to just over half a million viewers. Ratings dipped a bit with the finale in March receiving roughly 400,000 day-of viewers.
"I'm a nice person and I like people, so I'm a people person," Lohan told E! News before the show premiered.
At the time of premiere, she said she was hesitant to do reality TV. "When I made that beach and I designed it, it was more for me having people come and have fun, but not showing myself being there, that's the beauty of it. Now I really messed that one up, but in a good way. Everything will be great and we'll do hopefully another season," she said in January 2019.
"She's a good boss, I can say that. She's very realistic, she's very good. She's a sweetheart to me, you know, because we work together, but as for the people that work for us, she's a bit strict sometimes. But I'm worse, so don't worry," Spentzos said about Lohan's boss style at the time of the show's premiere.