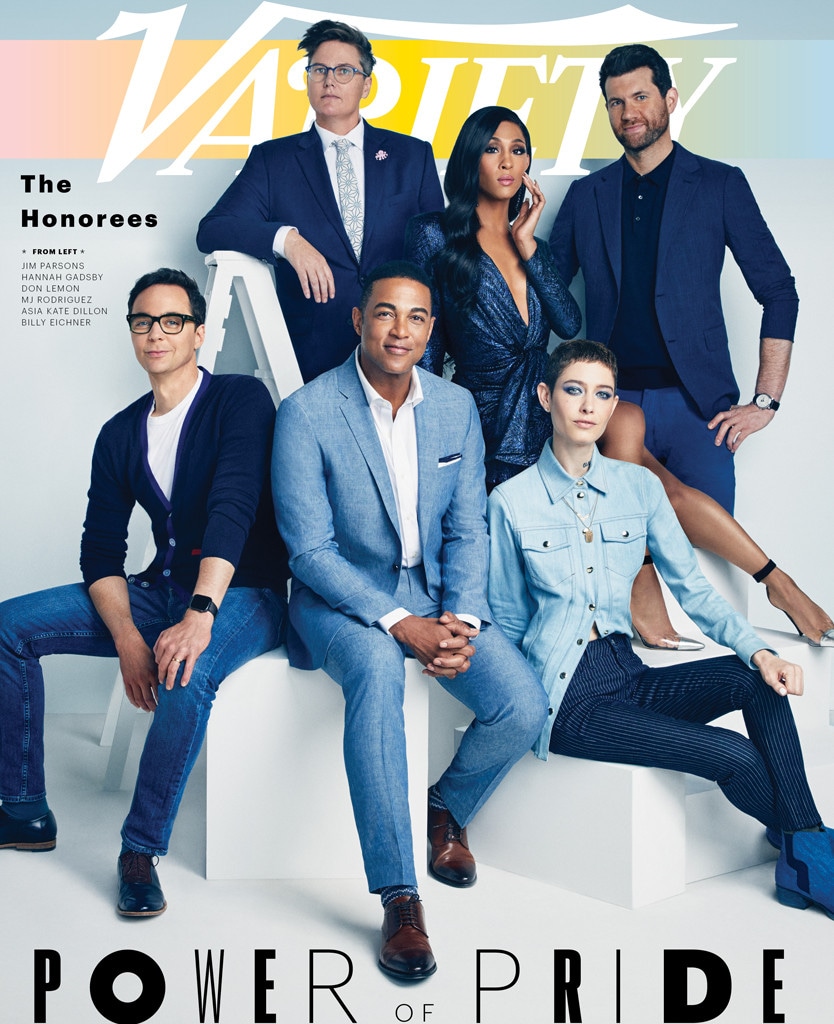 Variety
Hannah Gadsby is sharing a very personal story with the world.
The Australian comedian, who wrote and stars in her Netflix comedy special Nanette, is opening up about having an abortion after surviving rape. In her cover story for Variety's Power of Pride issue, released on Wednesday, Gadsby shares her reaction to Alabama's recently signed restrictive anti-abortion law.
"They're getting away with it because they've got into the branding really well. It's not 'pro-life,'" Gadsby says with a sigh. "What a stupid f--king statement! I'm 'pro-life,' but I had an abortion. That sits very comfortably in my head as a duality."
"Had I been in that state, under these laws, under these politics at that time in my life, I would be dead. It's as simple as that," she continues. "I was assaulted, raped and very, very vulnerable. How was I going to raise a child? I would have ended up dead. How is that pro-life? You can't say women can't have abortions and then provide absolutely no infrastructure to help them."
Emma McIntyre/Getty Images for Netflix
In Variety's cover story, Gadsby also opens up about her rise to fame, specifically after the release of Nanette on Netflix.
"I went from extreme invisibility to extreme visibility," Gadsby tells the outlet. "I got the psychological bends — but I've been through worse."
"I think when you're in a position where you're visible you have to be [louder] for the little guys. I deal with the responsibility of being out and proud and even loud as much as I possibly can, because there are people who need to see me," Gadsby tells Variety. "I don't need to see me. I see me every day. But I understand the importance of being a public person who can be representative of a minority."
Gadsby also talks to the outlet about autism, and how she identifies as "octopi."
"I used to really be guarded about my brain thoughts," she shares. "But I realized that what's interesting about me is my brain. That's why I wear a little octopus." Gadsby explains that an octopus has nine brains that are located all over its body.
"I kind of feel like that with autism, because of my sensitivity to my environment," she says. "So I identify not only as 'tired,' but as 'octopi.'"
To read more from Gadsby's cover story, head on over to Variety.