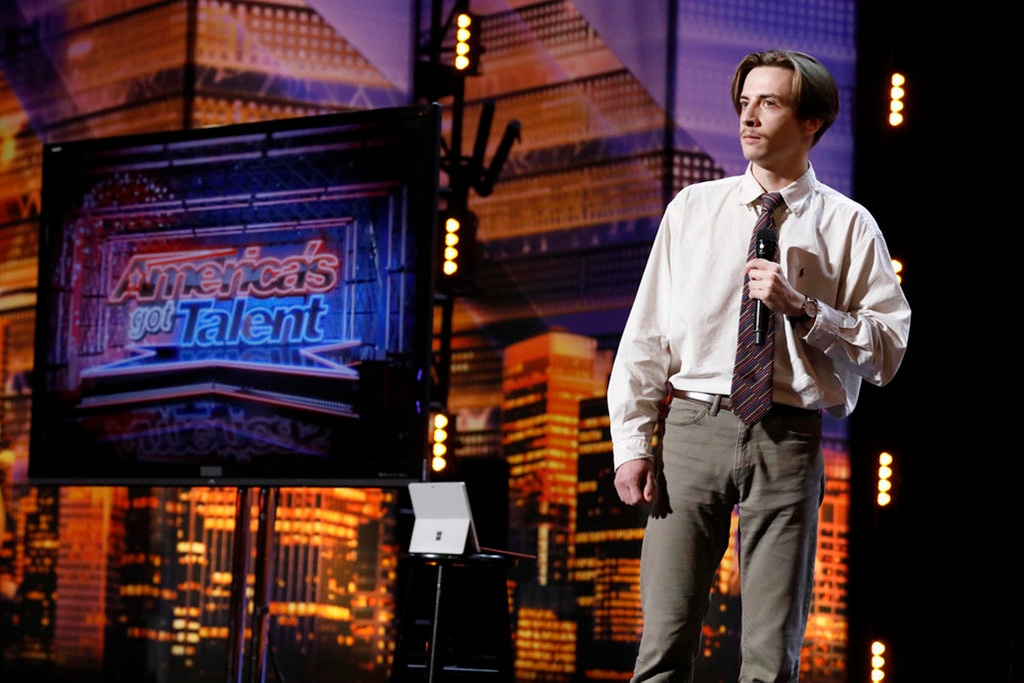 NBC
Here's a thing that could literally only work this one time, and then never again. 
Andy Rowell auditioned for America's Got Talent with claims that he's a karaoke superstar, and he even had a karaoke machine on stage. Simon Cowell was visibly unhappy that he was going to have to sit through this, but by the end of it his face was bright red, he had his head on the desk, and he was handing out maybe the weirdest yes we've ever seen him give. 
The audience was also on their feet, dancing, singing along, cheering hard for an act that was mostly a guy standing silently on stage. You just have to watch it honestly. 
See the performance below!
Tequila! 
Rowell was actually recreating his own viral video, posted in September, which has over 3 million views on youtube. His performance was the most ridiculous act to get four yeses tonight, but it was (sorry) not the best, so let's run down the real wows of the night, ending with the fourth golden buzzer recipients at the end.  
First, this magician. 
He's actually an America's Got Talent legacy. In 2011, Sos's parents made it to the live shows with their quick change act, and now he's here to show off the insane performance skills he clearly inherited. 
This guitarist prompted Simon Cowell to say that this was the reason guitars were invented. 
This video game dance performance particularly blew Julianne away (though not enough for her golden buzzer, but whatever). 
This emotional performance also seemed like a golden buzzer shoe-in, but at least they got four yeses. 
These beatboxers also blew the judges away (and we've already listened to this like three times). 
And finally, last but definitely not least, this emotional and surprising performance by the Detroit Youth Choir got Terry Crews to hit the Golden Buzzer before Howie even got to speak. 
And now we're crying, but at least we've got "Tequila!" to go back to if we need a laugh. 
America's Got Talent airs Tuesdays at 8 p.m. on NBC. 
E! and NBC are both part of the NBC Universal family.