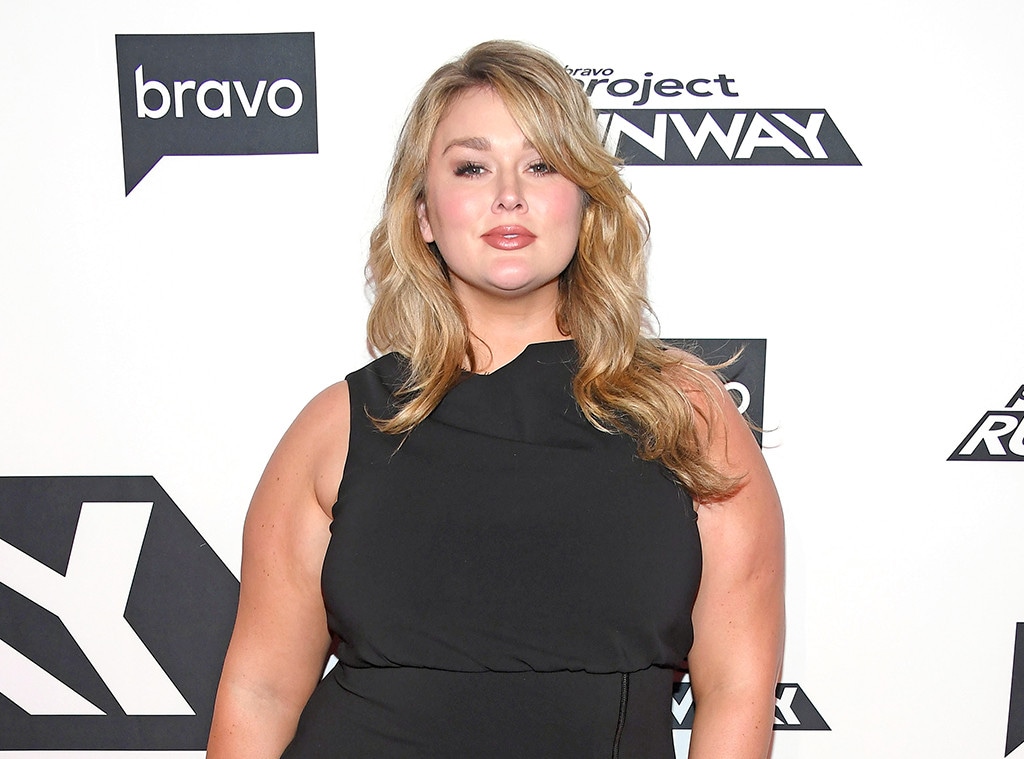 Dimitrios Kambouris/Getty Images
Hunter McGrady is opening up about the pressure placed upon brides ahead of their special day.
The 26-year-old Sports Illustrated model, who has been using her platform to promote body positivity, recently tied the knot with beau Brian Keys. The couple wed in California on June 16, a day which Hunter has called a "dream." Ahead of her wedding, Hunter opened about the pressure for brides to lose weight in an article for Glamour, published Tuesday.
"When I was younger, probably 18 or 19, I used to watch shows like Say Yes to the Dress and Four Weddings and hear women say over and over, 'Well, this is great, but I'm planning on dropping about 30 pounds,'" Hunter recalled in Glamour. "I remember thinking, When did your wedding become your weight loss journey?"
"Society is always trying to dictate what a woman's body should look like, and that's especially true when women become brides," she continued. "We're told we have to lose weight, that our arms have to look a certain way, that we need to change everything about ourselves before we walk down the aisle."
Back in 2017, Hunter made history as the curviest model—at size 16—to appear in the Sports Illustrated Swimsuit Issue. Since that time, she's been outspoken about inclusivity and self-love.
In Glamour, Hunter said that while planning your wedding is supposed to be "so much fun," there's an "emphasis placed on weight" that makes it "tainted and stressful."
As a result, Hunter shared, "I made a vow with myself and my fiancé that I would not get stressed over this wedding—so I called bulls--t on the idea that I should lose weight for my wedding."
"As women, and especially plus-size women, we get told what we can and can't do and what we can and can't wear a lot," she later said. "For my wedding dress a lot of people asked me if I was going to wear a figure-hiding ball gown. If you know me, you know I want to show off my body because I am proud of my body, damn it! I wasted too much of my life and too much of my time when I was younger obsessing over how I could change it, and how I could be different. It was exhausting."
"I'm proud of every size my body has gone through. I love it fully and wholly," Hunter concluded her Glamour article. "I hope that can be a mantra for other brides as they're inundated with messages about how they should look on their wedding day or what they should wear for their body type. Wear whatever the heck you want to wear! It's your day: Don't let anyone tell you otherwise."
To read more from Hunter's article, head on over to Glamour.