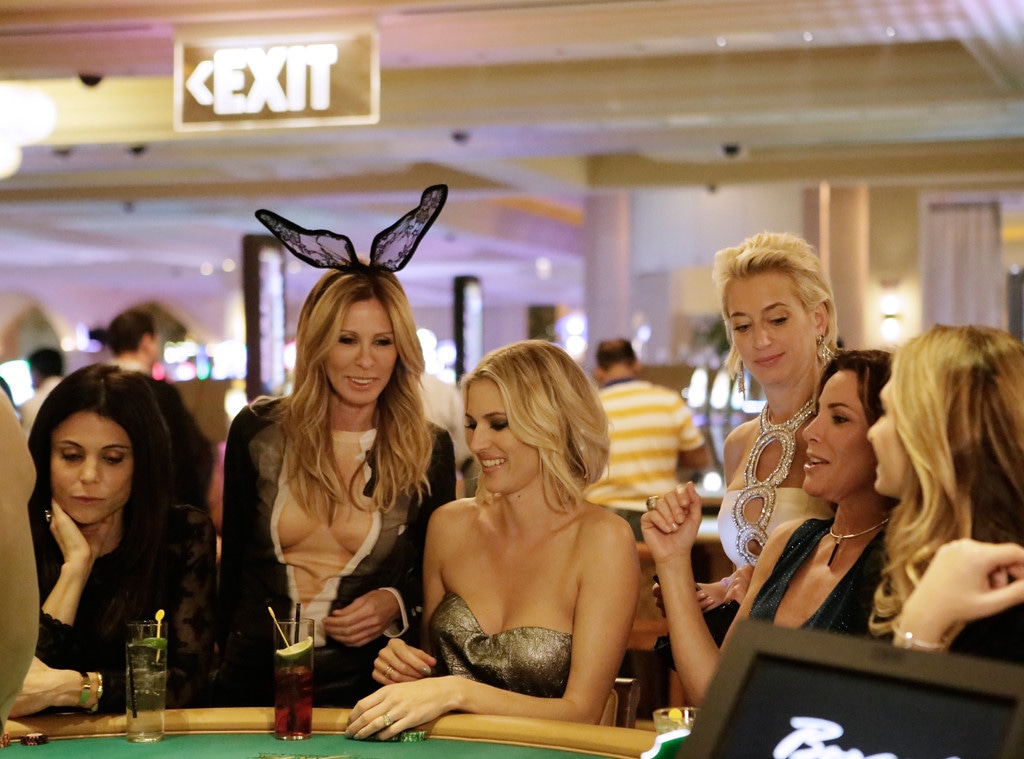 Nick Valinote/Bravo
A lot happens on Bravo's Real Housewives franchise that viewers don't get to see—and Kristen Taekman is shedding new light on that.
The Real Housewives of New York City veteran sat down for Life After Bravo, the cable channel's new digital series spotlighting network alumni, and said producers on the series capturing their every move are "your best friend."
"No, I think they are sort of like your camp counselor. They're always there to lean on, if you need anything, especially during my first season. I personally feel like they always had my back and I'm sure that every girl felt that way," she said in the video below.
Taekman was part of the RHONY cast for seasons six and seven. During her time on the show, she clashed with Ramona Singer—never forget when Ramona tossed a wine glass at her and demanded, "Who are you to get me wet?!"—and said her breaking point was during the group trip to Montana. She was also there when Bethenny Frankel returned to the series after four seasons away from the franchise.
"It was funny because I didn't really think much of it because I was just so busy with what I had going on in my life…I think we were all kind of a little intimidated. You could kind of just tell, whether it was Bethenny or it was Jill [Zarin], whoever was on the cast early on coming back, they were the original 'Wives…they paved the way for the rest of us. So, you kind of felt like it was sort of a little bit of her turf, so I think we all let her do her thing, for sure," Taekman said.
Taekman bemoaned having to get confessional interview looks together and the weekly blogs that Bravo has the reality stars pen.
"Writing the blogs each week was a big pain in the ass. I don't think anybody liked it. It was just like—sort of like homework, you know? And you always get in trouble for the blog and everybody knows the blog comes up at the reunion…" she said.
The Real Housewives of New York City moves to Thursdays at 9 p.m. on Bravo starting on Thursday, June 20.
(E! and Bravo are both part of the NBCUniversal family.)