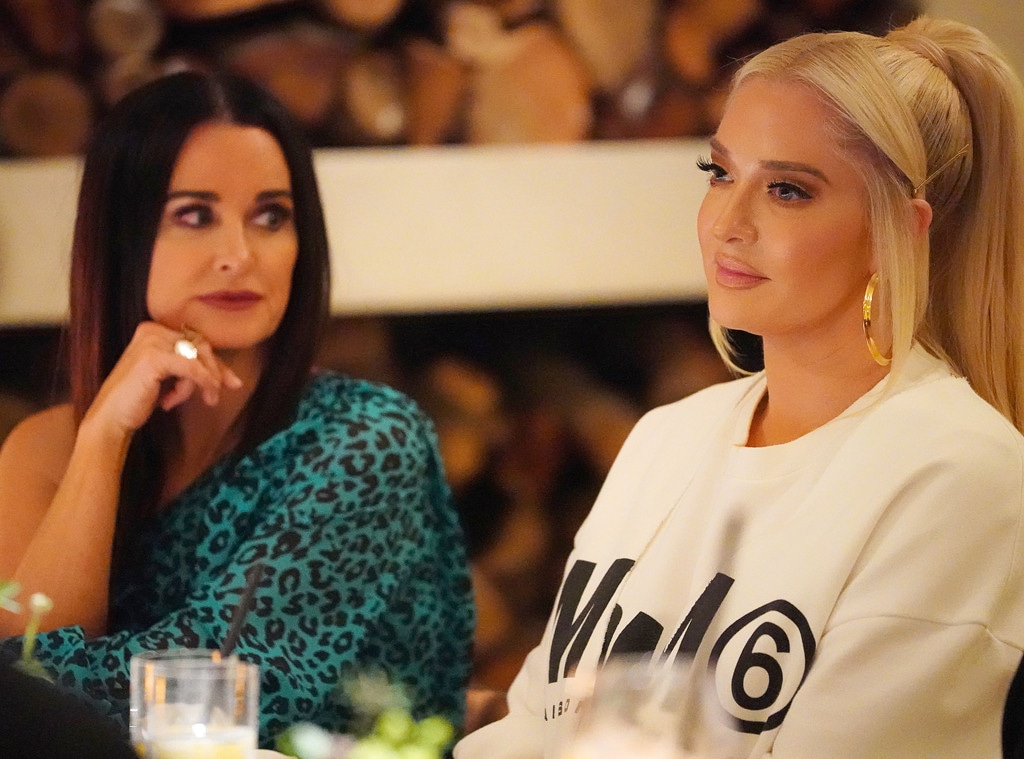 Bravo
In the land of wine and cheese, it's all sunshine and rainbows for The Real Housewives of Beverly Hills stars, right? Wrong.
Most of the RHOBH ladies—Kyle Richards, Lisa Rinna, Dorit Kemsley, Teddi Mellencamp and Erika Girardi—are in France for some R&R (rosé and rehashing) and the tension from the 90210 followed them overseas. In E! News' exclusive preview below, the ladies cannot stop talking about Lisa Rinna playing Erika Jayne on Halloween. It's a topic that everybody seems done with. Well, everybody except Kyle and Teddi.
"I don't understand why you guys want me to feel a certain way about this," Erika says. "I'm good."
Yep, we're on that topic again. And it seems like it's being fueled by Kyle's French-made margaritas.
"The only thing is that, Kyle is so f—king drunk," Dorit says. "We all are though."
One by one, the ladies leave the table until it's just Kyle and Lisa talking about what's really going on.
"I feel like she's in a bad mood with us…All the time," Kyle says.
"Well, maybe that's what you have to talk to her about. Whatever you have going on, I think it's deeper than this," Lisa says.
In a confessional, Lisa says what viewers are thinking: "Didn't we finish this at the restaurant the other night? Why did this come up again? Why are we still talking about it?"
"Kyle and Teddi are just out of order. I think they should be letting it go at this point," Dorit says in a confessional. "Enough is enough!"
The Real Housewives of Beverly Hills airs Tuesdays, 9 p.m. on Bravo.
(E! and Bravo are both part of the NBCUniversal family.)