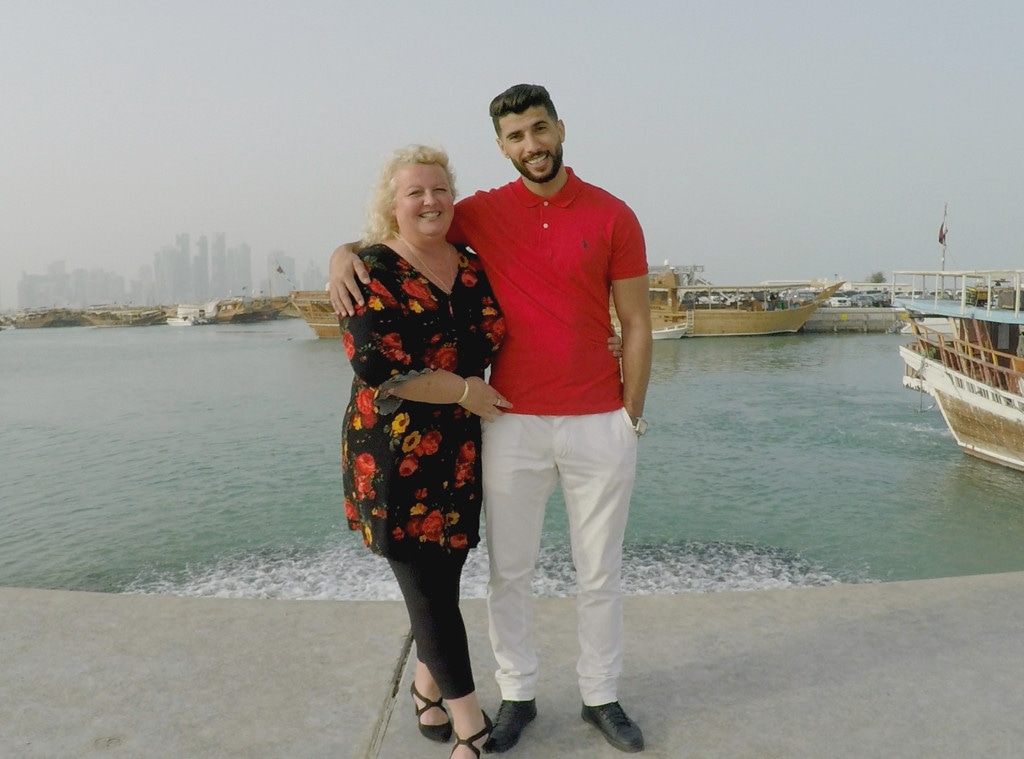 TLC
Surprise! One couple from 90 Day Fiancé: The Other Way aren't engaged, they're actually married. Laura, the 51-year-old from Florida, is actually married to her 29-year-old fiancé Aladin. The two got married nine days after meeting each other for the first time in Qatar.
Laura made the revelation to her "adopted brother" Ludwing.
"It blows my mind that she married somebody nine days after meeting him. I mean, what is she thinking about!" Ludwing said.
Laura said the got married so they could be together properly in Qatar during her trip to visiting him. While discussing her new life in Qatar, Laura admitted she's not sure if she can have a baby with Aladin, and does fear if she can't then he'll wind up leaving her for a woman who can.
Here's what else happened…
Jenny and Sumit
After an hour by herself sitting in the India airport, Sumit came and got Jenny. He was late because his parents kept questioning him when he told them he was moving out for a new job. His parents are still skeptical about what he's really doing and Sumit said he's nervous he'll be recognized in his new home with Jenny.
Paul and Karine
Karine revealed she she's learning English in an effort to get along with Paul more, but she said he's worried about him getting a job and providing for her and the baby. Paul finally made his way to Brazil, complete with his body armor and his bullet-proof diaper bag, and surprised Karine, but she was disappointed he didn't bring all of the items he needed for the baby.
Tiffany and Ronald
Tiffany left home with son Daniel and the two began their journey to South Africa to be with Ronald, who is still in rehab. She said if Daniel doesn't adjust, she'll seriously consider abandoning South Africa to do what's best for her son.
90 Day Fiancé: The Other Way airs Mondays, 9 p.m. on TLC.