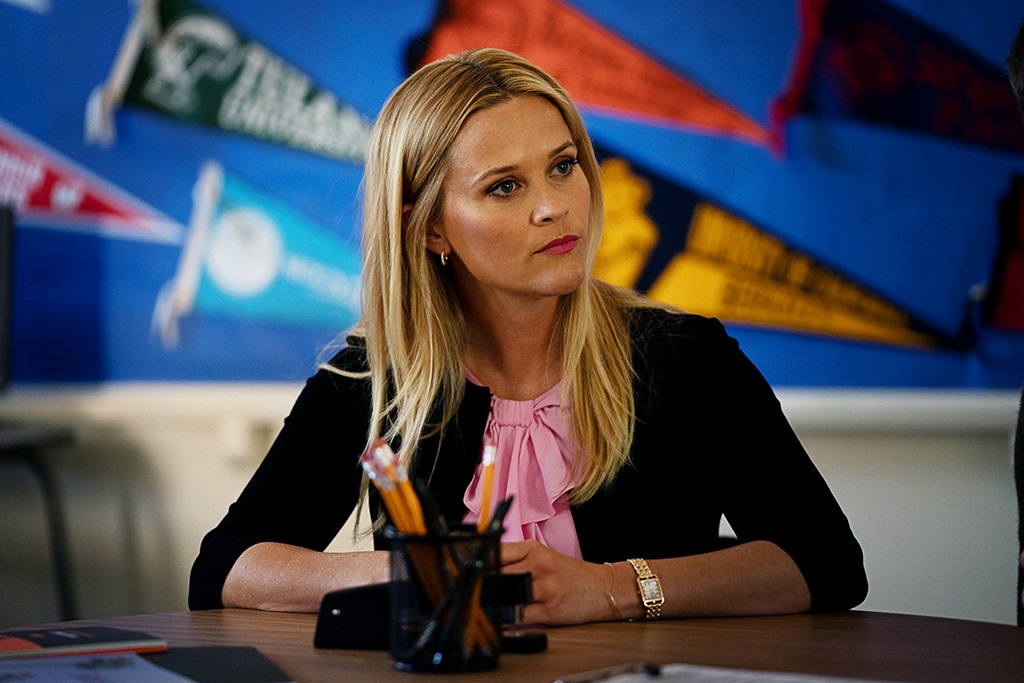 HBO
Hello, it's us, basking in the joy of another episode of Big Little Lies. 
The second episode of the new season, titled "Tell-Tale Hearts," gave us many new bits of Meryl Streep to obsess over, but we're mostly here to bow down to one Renata Klein (Laura Dern), who learned tonight that her husband has committed numerous crimes, putting all of their money at risk. He's now been arrested for mail fraud and wire fraud and all kinds of other fraud, and Renata, who was riding high over the fact that she was going to be on the cover of a magazine, had a complete and total meltdown, and it was glorious. 
She screamed and yelled and threw Gordon out of the car, and most of all, she REFUSED to no longer be rich. Renata will be rich or she will be nothing! 
Most other things were not so glorious, as Chloe had overheard Madeline talking about Ziggy's true parentage at some point, and shared that info with Max, Josh, and Ziggy, forcing Jane to have a heartbreaking conversation with her son. Max and Josh also told their grandma about their secret brother, and Mary Louise was certainly not ready to hear about who her son really was. Jane and Celeste did decide to get the boys together as brothers, and even arranged a sweet playdate, so at least they're making the best of a tough situation. 
Bonnie's mother also came to town after Nathan called asking for help, and while it did seem to push Bonnie closer to Nathan, she wasn't ready to open up to her apparently slightly psychic mother. 
Meanwhile, Ed overheard that Madeline slept with the theatre director, and he basically said the marriage is over, all while Madeline is also dealing with this wild feud with Mary Louise, who simply does not think she is a good person. Ed also has his own feud, with Nathan, who can't seem to decide if he wants to fight Ed or ask him for help with Bonnie. 
Mostly all we could focus on was Renata's spectacular meltdown, and we even made GIFs of our three favorite moments, below. 
This fabulous puffy vest is the only item of clothing you could have this kind of meltdown in! 
RENATA WILL NOT NOT BE RICH. 
Traffic has no sympathy for a woman who just had to kick her criminal husband out of her car! 
We were also obsessed with this scene, obviously: 
"What kind of emergency?"
"The kind short people have." 
And now we'll be obsessing over this supertease: 
Big Little Lies airs Sundays on HBO.