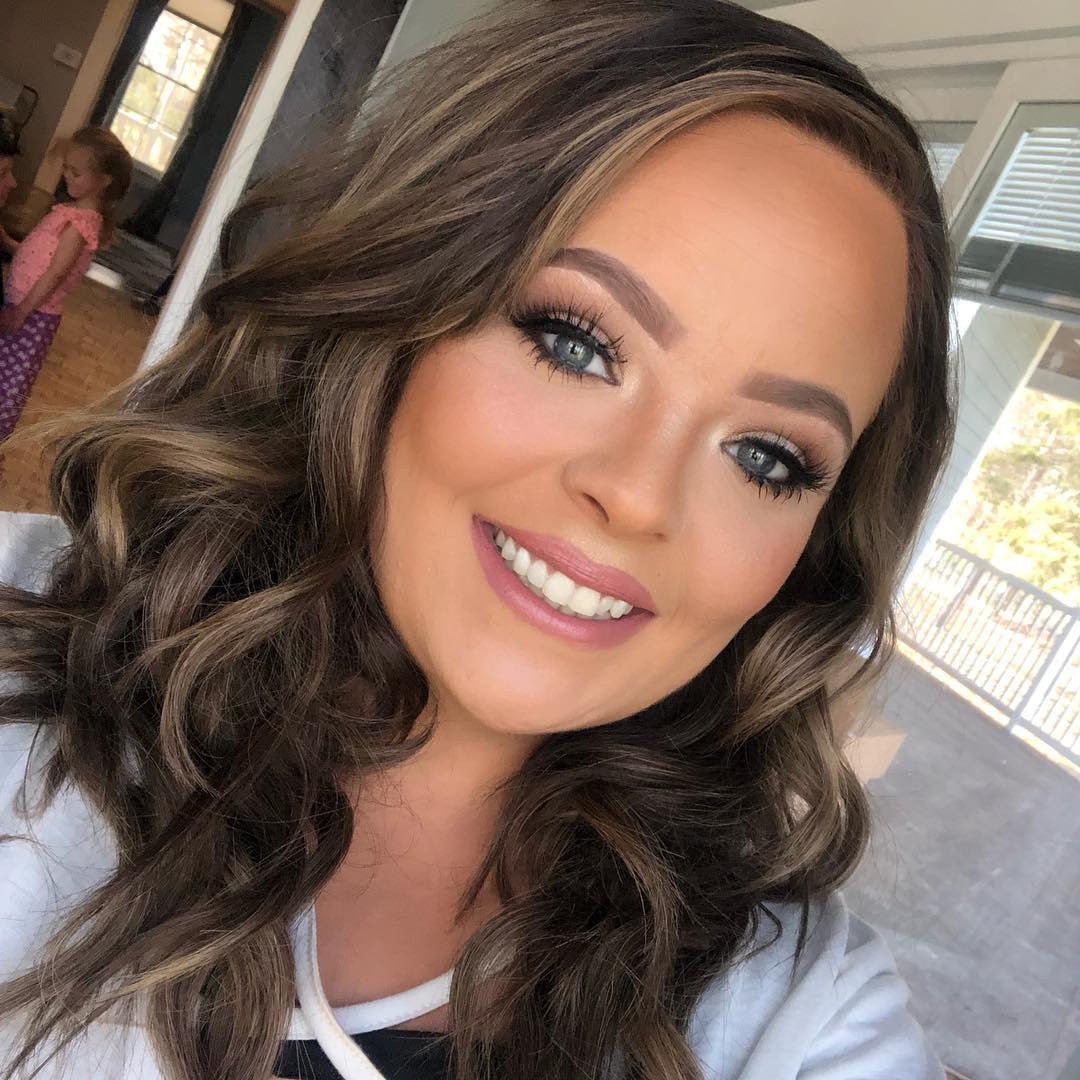 Instagram
Catelynn Lowell is opening up about what led her to seek treatment for depression in 2017.
Although the star's life is widely discussed and shared thanks to her participation in Teen Mom OG, rarely does the world know how Catelynn actually feels. But now, the 27-year-old is revealing the deepest darkest thoughts that she experienced in the weeks leading up to her entering treatment. 
"It was after we struggled with a miscarriage, and I kept waking up with panic attacks, and they were not going away, and it was for, like, two weeks," she explains on the podcast Reality Life With Kate Casey. "And I think when you keep waking up with panic attacks over and over, it leads me into a depression, and I just remember thinking like, 'I don't want to wake up like this anymore,' and I was just thinking random things like, 'I'm gonna drive off the road and hit that pole,' or thinking of all these different ways that I could commit suicide."
Of course, the star never followed through on these thoughts, but there was one moment that forced her to confront the issues she was facing. "I was in the house by myself. Nova was at school. Tyler was with our producer, and they were doing like yoga or something, and I was at the house by myself, and I remember [Tyler] had a belt hanging up on one of the hooks in our bedroom, and I remember thinking to myself, 'I could totally use that belt and wrap it around my neck and just be done with it'," she shares.
After the thought crossed her mind she says she realized "something's not right." The mother-of-three says that she then decided it was time to ask for help from those around her, including husband Tyler Baltierra. Catelynn explains, "I was just honest with them, and I said, you know, 'I'm really thinking all these crazy things,' and, um, I was just like, you know, 'I think I need to get help before I do something that like a) I'll either regret or, you know, I just need to do something' because having those crazy thoughts and stuff."
Brittni Marie Photography/Four 13 Photography
Ultimately, the star went into treatment, where she went through therapy and learned about why she was feeling depressed. And, in the process, she says she learned that it's "okay to be sad sometimes."
"It's okay to be like, 'Wow, it sucks sometimes,' and also feel the good too. But you have to feel the sad of it too. You can't just brush it off. In order to get better, you have to feel whatever you're feeling," the Teen Mom star explains.
She has since taken those lessons home with her and has encouraged her husband to seek treatment as well, which has not only improved his life, but their marriage too.
In 2018, they took some time apart to focus on themselves and see how they could strengthen their bond through processing their own emotions. Now, she says they are "in a really good place." Plus, they welcomed their third daughter, Vaeda, who has brought so much joy to the family.