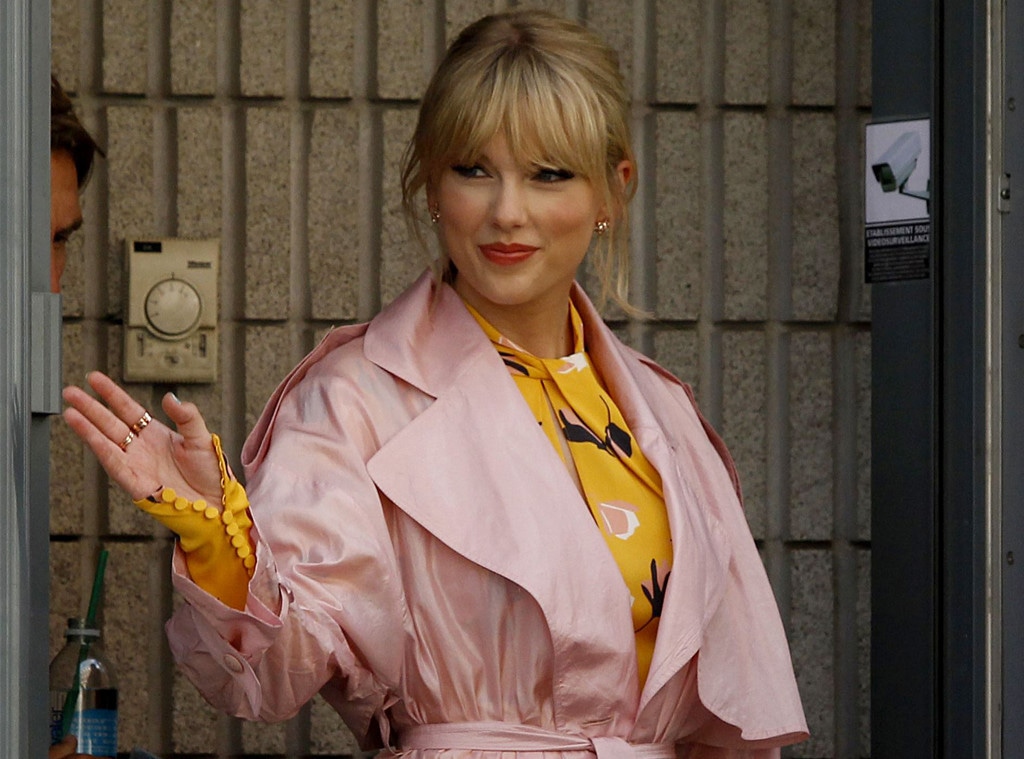 We are NOT calm!
Taylor Swift has dropped her new single, "You Need to Calm Down." At the stroke of midnight, T.Swift's new song, off of her upcoming seventh studio album, Lover, was released. It appears that the song is Tay's way of calling out people who discriminate against the LGBTQ+ community. 
In the catchy song she sings, "You need to calm down / you're being too loud / and I am just like ooh ooh / you need to just stop / like can you just not step on our gowns?"
Just hours earlier, the music superstar had announced the title of her new single AND revealed the album name during an Instagram Live session.
Additionally, as if that wasn't exciting enough, Swift also shared Lover's release date: Aug. 23! The 29-year-old star, who loves the number 13, noted to her fans on Instagram Live that the album will be dropping in August, which is the eighth month of the year. So, eight plus the numbers two and three (for 23), all add up to the lucky number 13!
Back in April, Swift released the first song off her new album, "ME!," with Panic! at the Disco's Brendon Urie. After dropping the music video for the track, T.Swift revealed that the album's name appears in the visual once and could be heard in the song twice. After learning this news, many Swifties connected the dots, placing their bets on Lover.
Swift started off her Instagram Live on Thursday afternoon by thanking her fans, saying that she's "so honored" by their dedication to finding album Easter eggs. Swifties had been sharing their new album theories on social media for months, and the songstress noted that many guessed the album title correctly.
While Swift's "You Need to Calm Down" is available to listen to right now, the music video is set to premiere on Monday, June 17. T.Swift announced that the visual will premiere on Good Morning America, before debuting on YouTube shortly after.