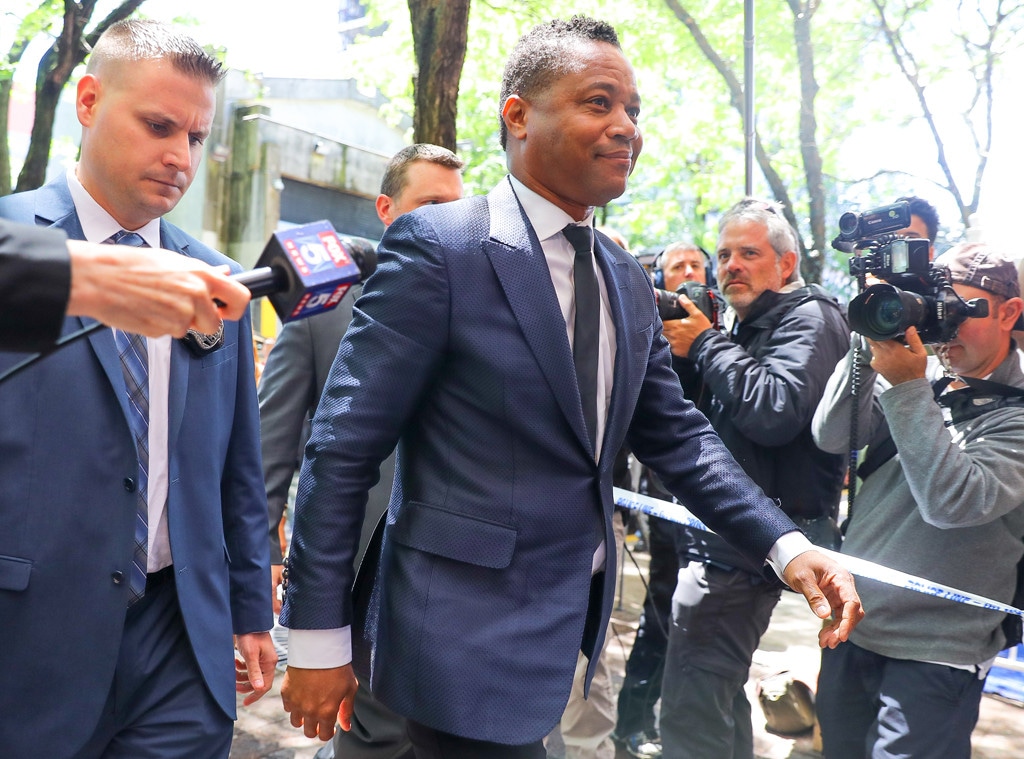 Felipe Ramales / SplashNews.com
UPDATE: Cuba Gooding Jr. pleaded not guilty on June 13 to one count each of forcibly touching and sexual abuse in the third degree. He was arraigned after turning himself in to the Special Victims Unit and released without bail. E! News has learned that on June 21, his attorney filed a motion to dismiss the misdemeanor complaint, citing lack of evidence and three eyewitnesses who dispute the accuser's claims. The actor's next court date is set for June 26.
_______
Cuba Gooding Jr. is turning himself in in connection with a charge he says he did not commit.
The 51-year-old Oscar winner walked into the Special Victims Unit in Manhattan on Thursday afternoon to be potentially booked on a charge of forcible touching. However, a source close to the case tells E! News, "It is believed there is surveillance that will exonerate him."
"We asked the DA to review it because we believe these charges should not move forward," his attorney told E! News. "However the DA's office will neither confirm nor deny if they have in fact reviewed it. So, now we are turning him in as the charges still stand."
Just days ago, the star was accused of being "extremely intoxicated" and grabbing a woman's breasts at the Magic Hour Rooftop Bar and Lounge in New York.
The unidentified woman is reported to be 30-years-old, according to Page Six. 
At the time a New York Police Department source told E! News, "He could potentially be arrested...It's up to the detectives on how they decide to proceed."
(This story was originally published on Thurs., Jun 13, 2019 at 11:50 a.m. PT.)