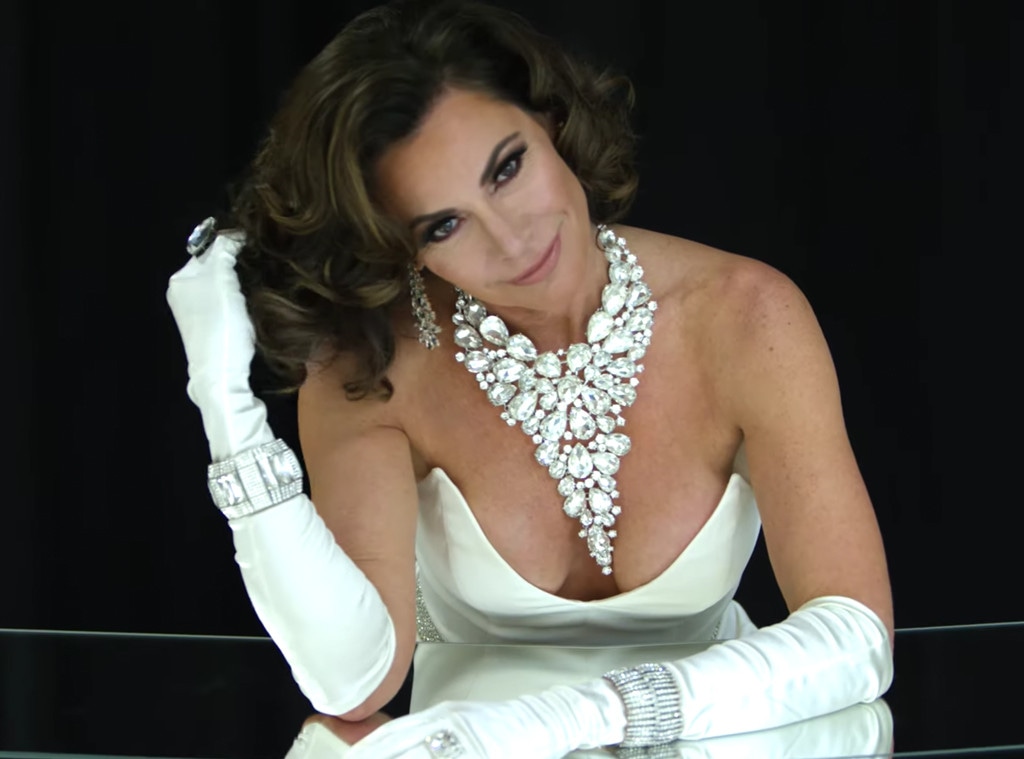 YouTube
The song of the summer is here and we're "Feelin' Jovani."
The Real Housewives of New York City star Luann de Lesseps released her new song, along with a must-watch music video, for "Feelin' Jovani," her fourth song. "Feelin' Jovani," which is a crack at some drama from RHONY season 10 with Dorinda Medley, comes after 2010's "Money Can't Buy You Class," 2011's "Chic, C'est la Vie" and 2015's "Girl Code."
In the music video, which you can see below, Countess Luann dances around in sparkly Jovani fashions alongside The Real Housewives of Beverly Hills star Lisa Rinna and Cynthia Bailey of The Real Housewives of Atlanta.
Some backstory: Lu had a cabaret performance seen at the end of RHONY season 10 and despite her insistence that she didn't heckle her, Dorinda was seen shouting "JOVANI!" from the audience as Luann did her thing on stage. Earlier in the season, Dorinda made the Lu and Jovani connection.
Viewers will see the reality star work on the song in upcoming episodes of RHONY season 11. Lyrics of the new song tackle everything from her legal trouble, relationship with alcohol, statement necklaces and her second act as a touring cabaret star.
"Cabaret is my cabernet," Luann speak-sings. Other choice lyrics include: "Statement necklace/Reckless flair/You can't take me anywhere" and "I fall hard/yes I do/watch me go/it's nothing new/what they say may be true/I keep walking/wouldn't you?"
For some reason, Luann, Cynthia and Lisa are playing Charlie's Angels? It's unclear as to why, but they basically do a fashion show, dance and make pistol fingers.
Watch the full video above.
The Real Housewives of New York City airs Wednesdays, 9 p.m. on Bravo.
(E! and Bravo are both part of the NBCUniversal family.)