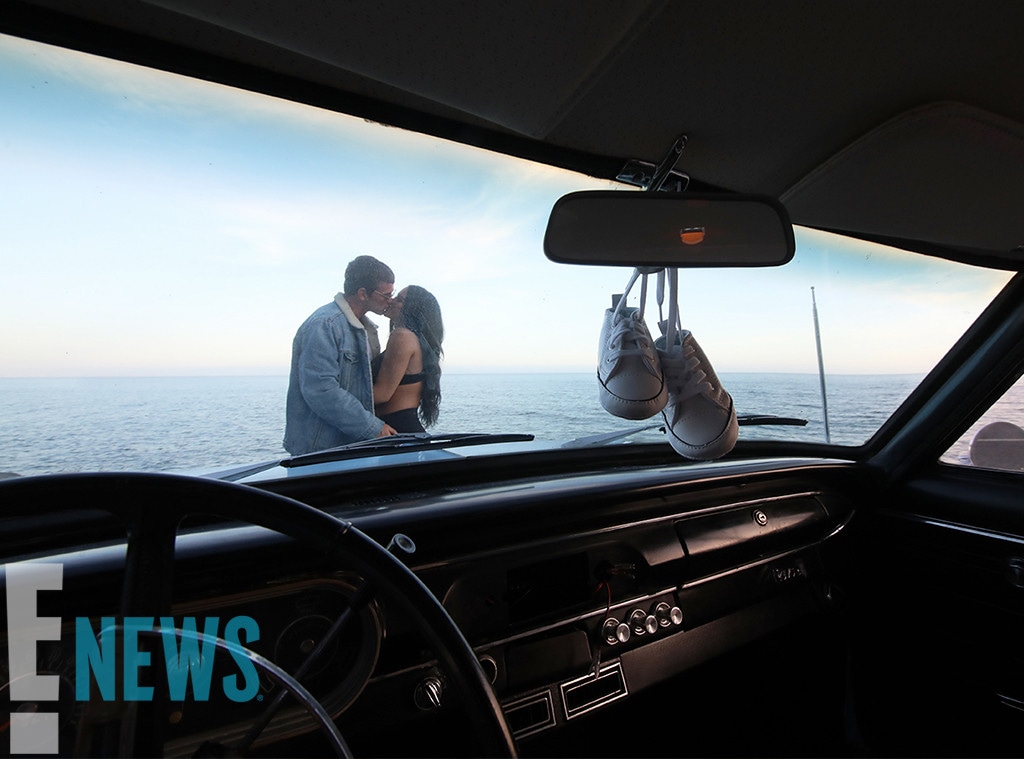 Mike Miller
Cassie is going to be a mom!
The 32-year-old singer-model and boyfriend Alex Fine, 26, announced on Thursday that they are expecting their first child, a baby girl.
"We couldn't be more excited and happy to have this little girl come into our lives. We are so blessed," the two said in a joint statement exclusively to E! News.
Cassie and Alex, a competitive bull rider and celebrity trainer who's worked with the Riverdale cast, posted on Instagram pics from a baby announcement photo shoot, shot by photographer Mike Miller. They show the couple in and near a car, with a pair of baby shoes hanging from the rear view mirror.
"Can't wait to meet our baby girl. Love You Always & Forever," Cassie wrote.
Her beau posted a "Letter to my Daughter" on social media.
"I will be the first man in your life and will show you the greatest love and affection now and forever," he wrote on Instagram. " I never thought my heart could grow bigger after meeting your mother... then I found out we were having you and I instantly felt a love that is so indescribable."
"I promise to be a man that you and your mother look up to and love. I will always listen and put the both of you first," he continued. "I will be the Dad that never forces my opinions on you. I will love whatever you do in life as long as you're happy. I promise that I will be kind, sweet, and you will always be daddy's little girl. I promise to love you every single second unconditionally until my last breath. You're perfect to me and always will be."
Alex also posted a letter to Cassie, writing, "I promise you that I will do every single thing in my power to support you and help you. I promise that you will never be alone. I promise that you will be loved beyond expectation and we will show our children how to be in a healthy relationship. I promise to always come home with a great attitude and give our children and you undivided attention. I promise to always keep you and the child first nothing comes before you. I promise you will be showered in kisses and hugs every single day."
"I promise that I will be the best father/baby daddy," he continued. "You two are my greatest loves I have and will ever have. I cannot wait for the rest of our lives together and to raise a beautiful happy child in our beautiful happy life."