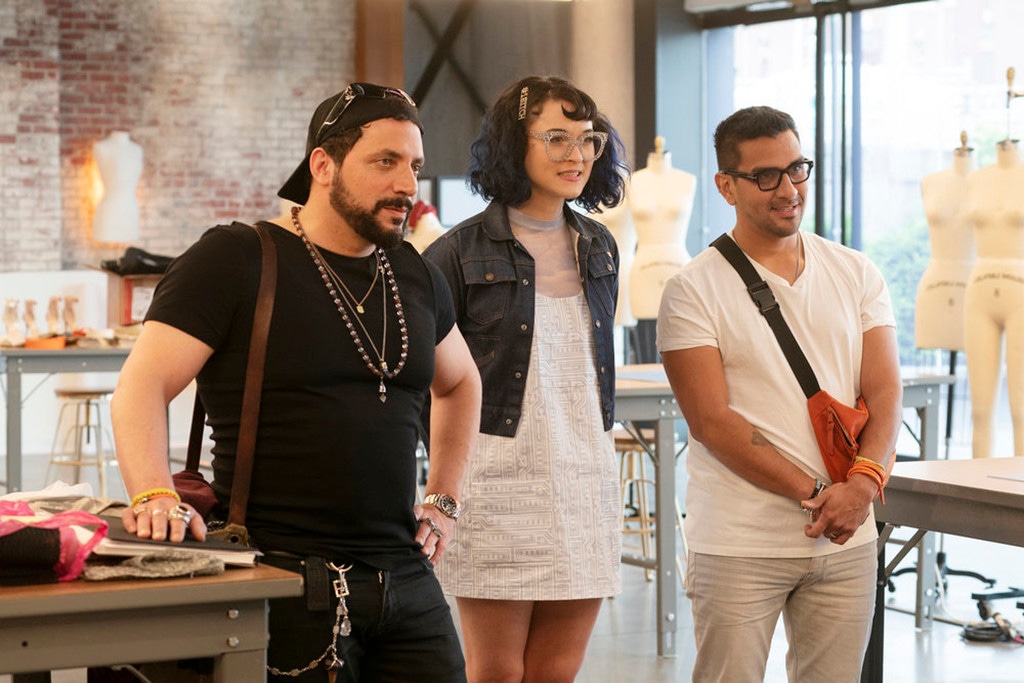 Bravo
Tonight, Project Runway will declare the first winner since its return to Bravo. 
The final three—Hester Sunshine, Garo Sparo, and Sebastian Grey—aren't much of a surprise for anyone who's been watching the season so far. The three designers couldn't be more different, and they've all excelled at very different sorts of challenges this season and made their individual looks and skills very, very clear. 
Hester's a lover of bright colors and prints, the brighter the better. Garo is fantastic at corsets and construction, and Sebastian is simply an artist. We won't lie, here. Just based on looking back over the season and the looks presented ahead of the finale last week, Sebastian should probably be this season's winner, but that doesn't mean he doesn't have some competition. 
Sebastian has never once landed in the bottom of the designers in a challenge, but he has been safe seven times with two wins under his belt. Hester has won three times, but she's also been on the bottom three times. Garo has won twice, been on the bottom twice, and is often one of the higher-rated looks, but Nina Garcia also once said to him he was mostly just here because of how good he is at construction. 
Garo is good at construction, but we honestly struggled to pick out favorite looks of his, outside of his Rocketman costume design. He might just construct ugly things really well. 
Hester has been all over the board, with some of the worst looks of the season and some of the best, and you can never say she's being safe, but outside of her last minute look, her final collection seemed particularly all over the place. 
Sebastian has been reliably constructing beautiful things all season, even if oftentimes he fell into the middle, and he's made some of our favorite looks of the entire season. 
Whatever happens, we get to watch three designers get very nervous and very frantic tonight, and we've got a little exclusive sneak peek of the finale below!
Take a look at our favorite and least favorite looks of the remaining three designers!
Project Runway's finale airs tonight at 9 p.m. on Bravo. 
E! and Bravo are both part of the NBC Universal family.