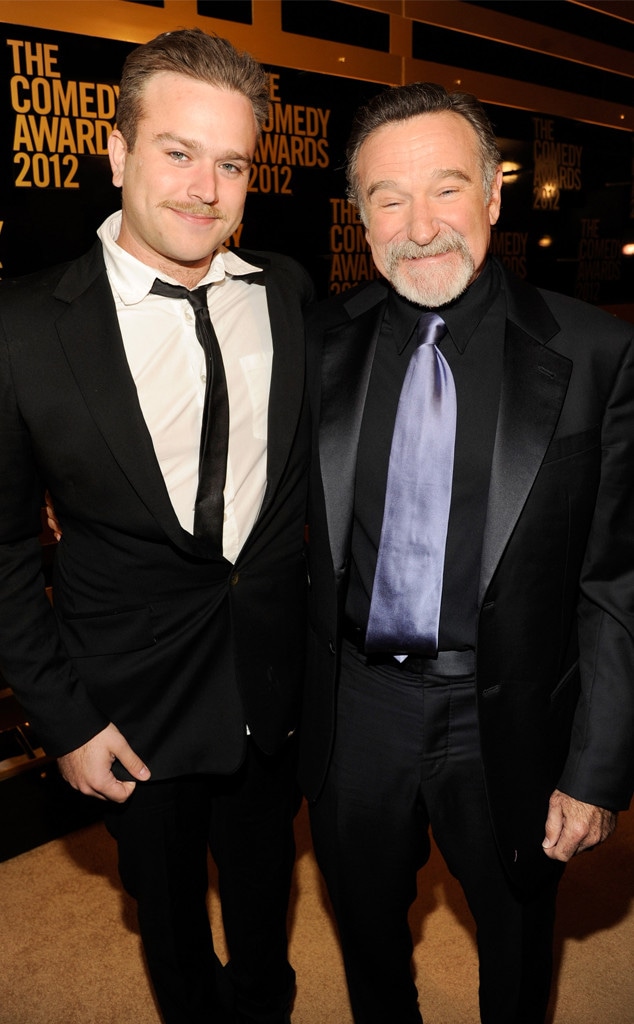 Kevin Mazur/WireImage
It's a party of three!
Zak Pym Williams welcomed a baby boy with fiancée Olivia June, People reports. The 36-year-old entrepreneur paid tribute to his late father and legendary actor, Robin Williams. The couple named their son McLaurin Clement Williams—the Oscar winner's middle name was McLaurin.
However, according to the outlet the first-time parents plan to call their little nugget "Mickey" for short. While the exciting baby news broke on Wednesday, the engaged couple reportedly welcomed their son on May 22 (who is a Taurus-Gemini Cusp!).
Making the baby announcement even more special for the two, Zak's younger sister Zelda Williams took the family photos, which were exclusively shared with People. The siblings share a younger brother, Cody Williams.
The new addition to the Williams' family comes nearly five years after the legendary star passed away by suicide. He died at the age of 63 in August 2014.
Lawrence Lucier/Getty Images
"I'm kicking myself for not visiting him during that time," he shared about his dad, who was living alone in a Los Angeles apartment at the time.
"Because I think that was a very lonely period for him. In retrospect, I feel like I should have been there, spending time with him. Because someone who needs support was not getting the support he needed."
The 36-year-old entrepreneur has been a mental health advocate for quite some time, and was recently featured in photographer Mariangela Abeo's "Faces of Fortitude" project, which showcased people who've lost loved ones to suicide.
Williams' fiancée is the CEO of the Hey! Vina app, a social media platform referred to as "tinder for (girl) friends."
Congrats to the happy couple on their little nugget!