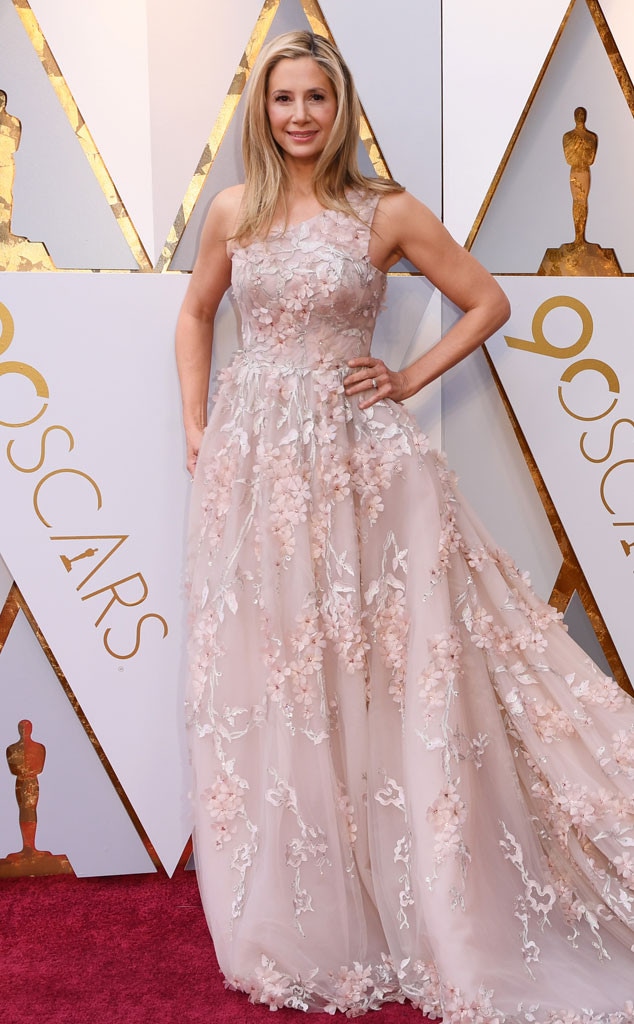 David Fisher/REX/Shutterstock
Mira Sorvino is breaking her silence on something that has been "impossible" for her to share publicly.
"I'm a survivor of date rape," the Oscar-winning actress said, trying to hold back the tears. "I have never said that in public, because it is impossible to share those kinds of things, and I'm doing it here to try and help."
The 51-year-old star and New York native attended a press conference on Wednesday with Gov. Andrew Cuomo to advocate for stricter sexual harassment and rape-related laws. In fact, she argued that the state's five-year statute of limitations on second- and third-degree rape is too short of a time period for survivors to "sort through the trauma."
"There are all these survivors out there right now who need justice, who need to feel that they can take the time they need to sort through the trauma, to sort through the shame," she said.
While Sorvino expressed that she didn't "want to go into detail" about her story, she did open up about the emotional trauma she experienced.
Jesse Grant/Getty Images for WIRED
"I can tell you in situations of second-degree rape, which is what mine would constitute, you feel shame," she said. "You feel like somehow it was your fault. You should've been smarter, you should've protected yourself better. You should've not taken that drink, who knows what was in it, but you somehow got yourself into this situation."
Sorvino has also accused Harvey Weinstein of sexual harassment and abuse. She alleged he abused her in a hotel room during the 1995 Toronto International Film Festival.
"It feels like a really good first step, you know," she said on the Today show last year. "It's him finally facing real, real criminal consequences for his criminal behavior. And so for that, I feel gratified. But honestly, last weekend was a very emotional one, and I cried many times, because just seeing him brings up a lot of bad feelings."
Of her powerful testimony on Wednesday, Cuomo praised the Oscar winner for sharing her story.
"I've been in this room many times, and I don't think I've ever heard a more intelligent, powerful, persuasive point than you just made — and God bless you for being so brave and courageous."