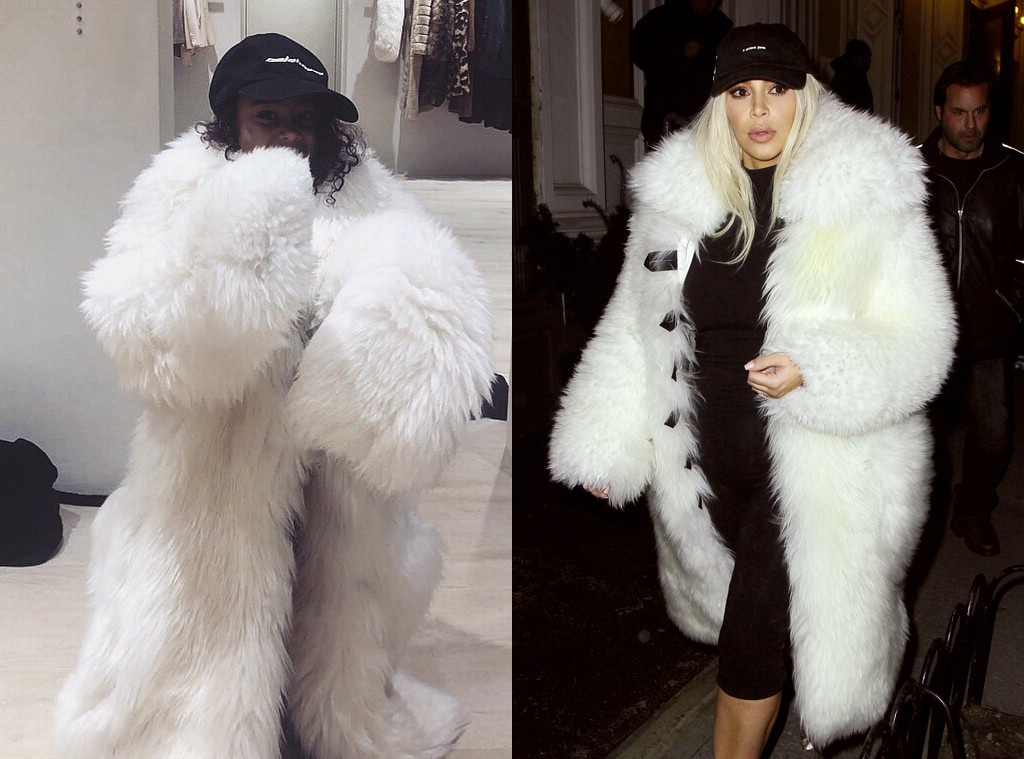 Instagram/Splash News
It looks like North West has already inherited her mom's sense of style.
Kim Kardashian shared a picture of her daughter rocking her faux fur coat via Instagram on Tuesday. While the fashion ensemble was clearly too big for the 5-year-old star, it didn't make the look any less adorable.
The coat appeared to be the one the Keeping Up With the Kardashians star wore during a New York City outing back in 2016. At the time, the KKW Beauty head had accessorized her look with a black baseball cap. Fast-forward a few years and her eldest child did the same.
"Remember when I wore this!" Kim captioned the photo. "She picked out the same look lol but fun fact. I took all of my fave furs and remade them in faux fur."
This wasn't the first time the little lady had taken a fashion cue from her mom. As fans will recall, North wore a pair of Kim's heels to True Thompson's first birthday party in April.
Of course, this should come as no surprise. After all, the child comes from a pretty fashionable family. Not only does her mom frequently turn heads on the red carpet, but her dad, Kanye West, also heads Yeezy. What's more, she has several stylish aunts, including supermodel Kendall Jenner.
But don't get it twisted: North is still a fashionista in her own right. After all, she's already made her runway debut and landed her first solo magazine cover. She's also given her mom a few pointers—as Kim depicted in a recent photo of her mini-me helping her out during a fitting.