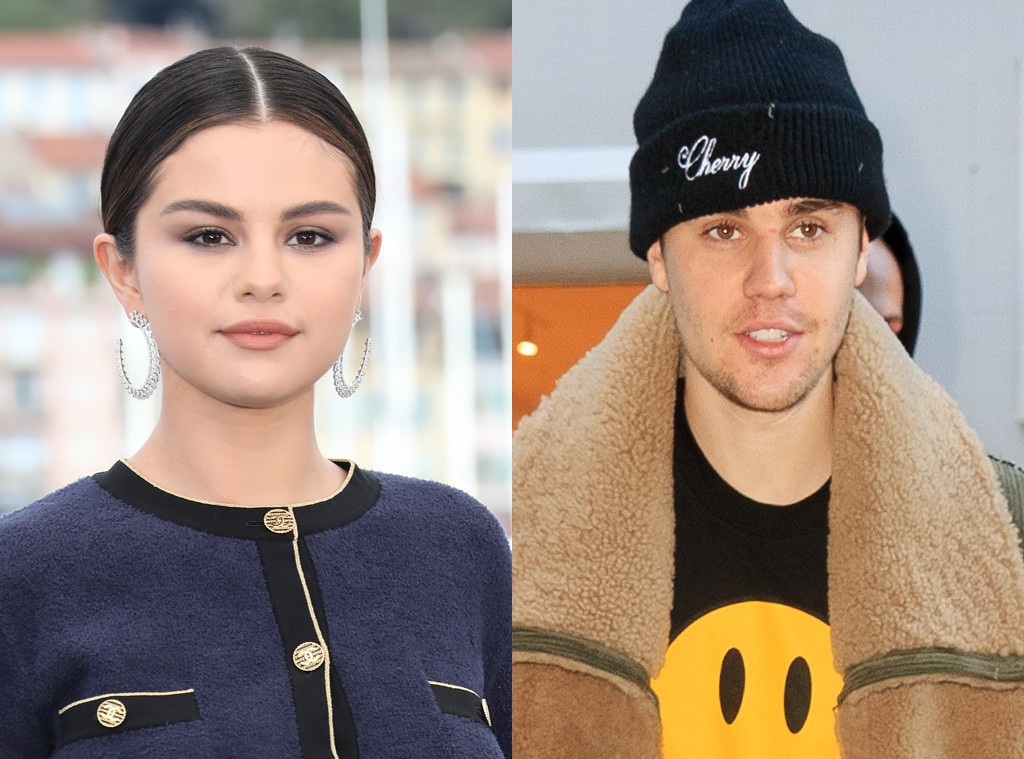 Getty Images
Selena Gomez just proved she's over Justin Bieber once and for all.
Over the weekend, a fan account noticed the 26-year-old singer had deleted an Instagram post about her ex that she had originally shared on his birthday last year.
"March 1, 1994 someone I know that happens to be super cool was born. Boom," the "Wolves" artist captioned a snapshot of herself smiling with a Polaroid pic of the duo at the time.
While it's unclear exactly when or why Selena erased the post, her move certainly didn't go unnoticed. In fact, the fan account actually celebrated the picture's removal.
"Let's rejoice and cheer Miss #SelenaGomez finally deleted her birthday to ex boyfriend #JustinBieber from 2018," @theselenarundown posted on Sunday.
This may not have been the only Justin-related photo Selena has removed from her account. In fact, fans will have a hard time spotting any pics of the Biebs as they scroll through her feed.
This wasn't the first time the former on-again, off-again couple had made headlines over fans' social media sleuthing. As Jelena lovers will recall, Justin's now-wife Hailey Bieber raised a few eyebrows in November after she followed and then unfollowed a Selena fan account on Instagram. 
"Hey followed u by accident so sorry!" she messaged the account at the time.
Justin also fired back at an Instagram user in March after the troll claimed the "Sorry" singer wasn't in love with Hailey and that he only married her to get back at his ex.
 "Ur immature the fact that you have an account dedicated to dissing my wife and I is absolutely absurd why would I dedicate my whole life to someone in marriage to get back at my ex, anyone who believes this is mean spirited or 10 years old or younger because a logical person doesn't talk or think this way u should be ashamed to yourself really," he wrote in part of his response. "I absolutely loved and love Selena she will always hold a place in my heart, but I am head over heels in love with my wife and she is absolutely the BEST THING that has ever happened to me period."
Selena has been known to be extra careful on social media. She even took a break from her channels during her 2018 stay at a treatment facility, where she spent a few months focusing on her anxiety and depression.
"I think our world is going through a lot," Gomez said at a press conference during the 2019 Cannes Film Festival, per Variety. "I would say for my generation, specifically, social media has really been terrible. It does scare me when you see how exposed these young boys and young girls are. They are not aware of the news. I think it's dangerous for sure. I don't think people are getting the right information sometimes."
While the star said she's "grateful" to have a platform, she also said she doesn't share "a lot of pointless pictures."
"For me, I like to be intentional with it," she continued. "It just scares me. I'll see these young girls at meet and greets. They are devastated, dealing with bullying and not being able to have their own voice. It can be great in moments. I would be careful and allow yourself some time limits of when you should use it."