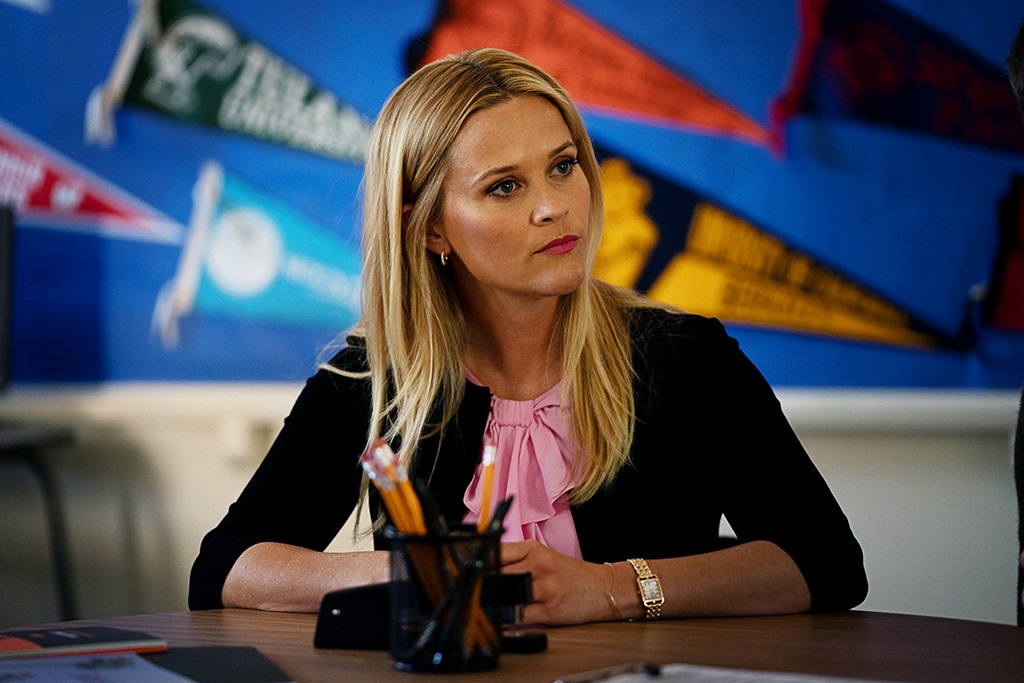 HBO
"So, you're all talking about me behind my back?" Madeline (Reese Witherspoon) asks. And with that, it looks like the Monterey Five are cracking in Big Little Lies season two.
After the premiere episode, HBO released a trailer of what's to come in the remaining six episodes of the second season. The lie, man, it's going to get them all.
In the trailer below, Mary Louise (Meryl Streep) continues to poke around for the truth about what really happened to her son Perry (Alexander Skarsgård) and his relationship with Celeste (Nicole Kidman), Bonnie (Zoë Kravitz) continues to struggle with the events of that fateful school fundraiser and the rest of the ladies appear to be going through their own struggles. And of course there's a costume party because it wouldn't be Big Little Lies without one.
"We're not going to break. We have to stick together. That's the only way we've gotten this far," Madeline tells Celeste, Bonnie, Jane (Shailene Woodley) and Renata (Laura Dern) in the trailer below.
If only it were that easy…
Ahead of the premiere, Witherspoon teased a new side of Madeline.
"My character goes through a lot of growth this year," Witherspoon, who is also an executive producer on the series, told E! News at the Big Little Lies premiere in New York City. "She has things in her marriage that she really needs to work on, so I think you'll see a different kind of Madeline this year."
Big Little Lies was intended to be a miniseries, but the reaction from viewers—not mention all the awards the series picked up—convinced Witherspoon, Kidman, David E. Kelley and Liane Moriarty to come back together for another batch of episodes. Naturally, there was pressure to deliver the goods.
"I think we definitely did going into this, but I think we all did a beautiful job at turning that pressure into fuel to just do our jobs better and care more and take the time to make sure the story was what we wanted it to be as women. It's almost a beautiful opportunity to say, 'OK, people are looking to us to tell the truth here. Let's do it,'" Kravitz told us.
Big Little Lies airs Sundays, 9 p.m. on HBO.