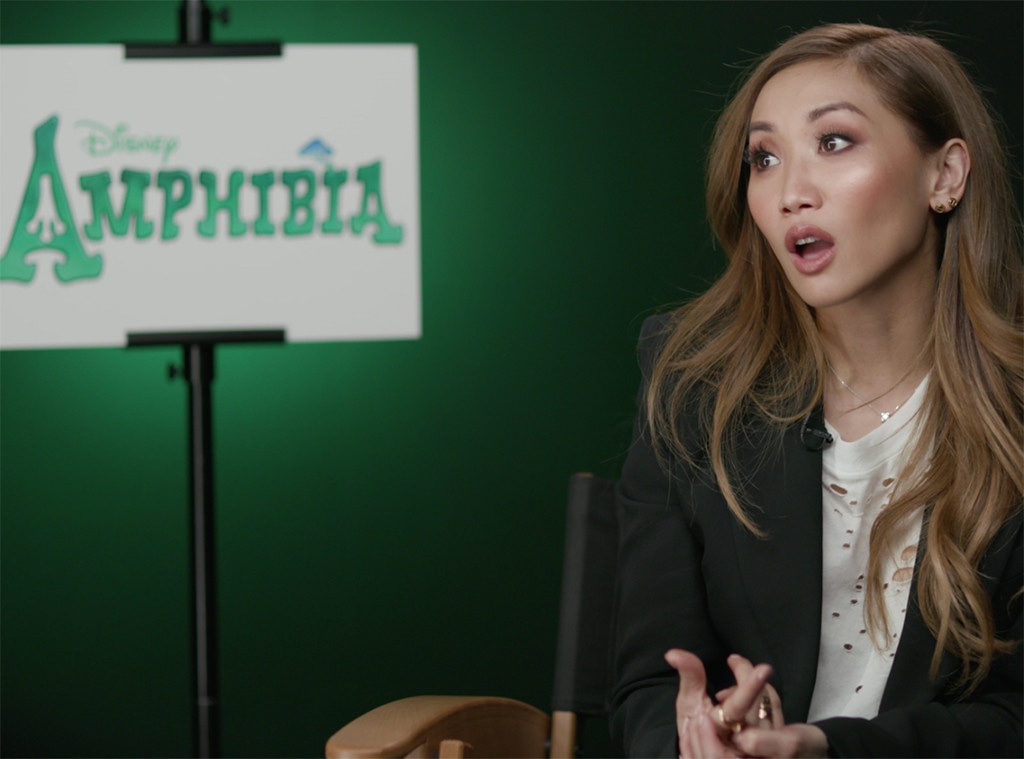 Disney Channel
Nearly 19 years ago, Brenda Song first appeared on the Disney Channel as a young girl who just wanted some snow for Christmas, in the 2000 movie The Ultimate Christmas Present. 
Now, she can be found once again on the network in the new animated series Amphibia, voicing a character named Anne Boonchuy. In the exclusive featurette below, Song takes a look back at her Disney Channel roles over the years and reflects on what they meant to her and how much fun she had playing them, alongside some clips (Yay me!) that will surely bring back some beautiful childhood (and teen-hood) memories.
"Returning to the Disney Channel really feels like coming home," she says. "I grew up on Disney, like literally." 
As for her faves, she starts with what might just be everybody's fave: London Tipton, of The Suite Life of Zack & Cody. 
"She's like a huge part of me now, because I played her for almost eight years," Song says. 
She also gives a shoutout to Wendy Wu, lead of Wendy Wu: Homecoming Warrior.
"I loved Wendy Wu," she says. "It was the first time I had the opportunity to play the lead telling a story about the struggles of being a 16 year-old Asian-American, all the while, having this crazy curse on her and doing martial arts and having to go to homecoming. It was a lot of fun." 
Song also explains a bit about her new character on Amphibia, including which of her other character she's most like.
Amphibia follows Anne (Song), a 13 year-old Thai-American girl who steals a mysterious treasure chest and is magically transported to Amphibia, a wild marshland full of talking frog-people. She befriends one of the frog-people, an adventurous young frog named Sprig Plantar, who will guide her to be a true hero. Justin Felbinger voices Sprig, and other characters are played by Amanda Leighton, Bill Farmer, Tony Hale, Chris Sullivan, Stephen Root, Anna Akana, Jack McBrayer, Matt Jones, Tara Lipinski, Johnny Weir, Diedrich Bader, Kevin McDonald, and James Patrick Stuart. 
Amphibia premieres June 17 on Disney Channel.