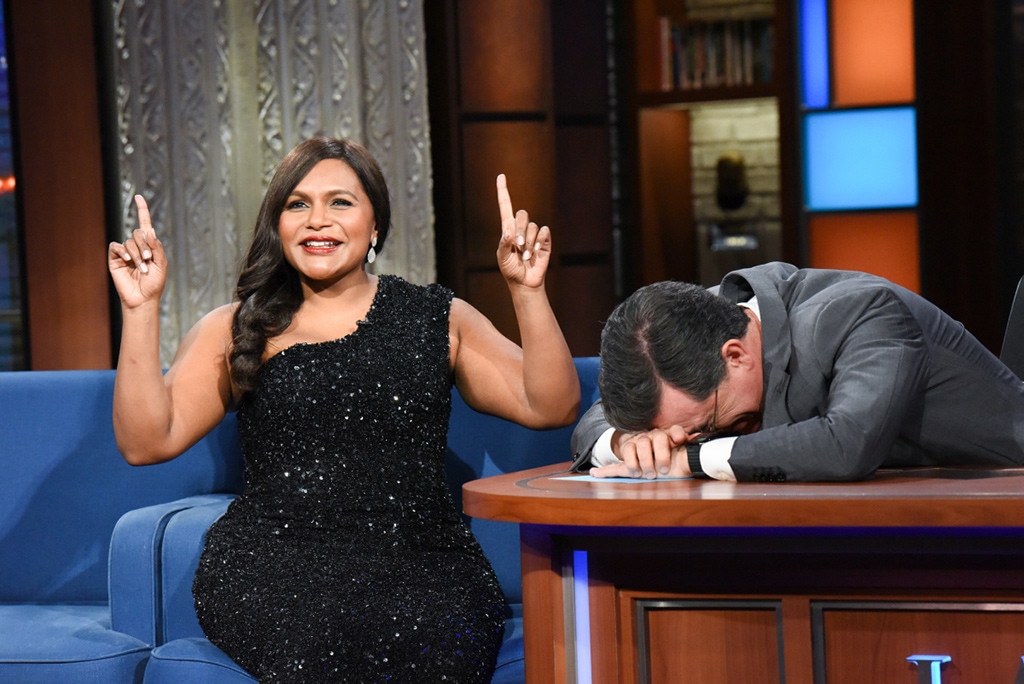 Scott Kowalchyk/CBS ©2019 CBS Broadcasting Inc.
Whoops! Stephen Colbert won't make this mistake again.
The late-night host had an embarrassing experience on Thursday's episode of The Late Show after his Apple Watch went off and interrupted his guest Mindy Kaling.
Kaling had been talking about working with her Late Night co-star Emma Thompson when Colbert received a notification from Marriott Hotels. While he tried to silence the device, it was too little too late. 
"My watch got a phone call, and I tried to put my hand over it because I forgot to put it to sleep," he admitted. 
However, Kaling wouldn't let him live it down.
"Your rewards program from Marriott interrupted my touching story about Emma Thompson," she quipped.
Colbert then proceeded to bury his face in his hands. However, The Office alumna wanted answers.
"Hold on a second….You're rich. Why do you need [a rewards] program?" she asked.
"This is how you get rich," he joked. "You go for the rewards. Exactly. I also steal rolls from Au Bon Pain."
At this point, Kaling was on a roll.
"I don't even know. I have so many more questions about your financial situation," she said. "I don't use [a rewards] program. He has the no. 1 show on TV and he's like, 'Gotta make sure if I travel that me and my wife and my three children are being hosted in an economical way.' You get put up everywhere."
"Sure, sure," Colbert agreed, "but we can upgrade." 
After Kaling teased him about his "subtle" attempt to cover up the blunder, Colbert apologized. Still, the actress kept the jokes coming.
"You know when this ends he's going to be, like, scrambling, like, 'I hope I still got that reward. I hope I didn't delete that,'" she said.
Watch the video to see the hilarious moment.