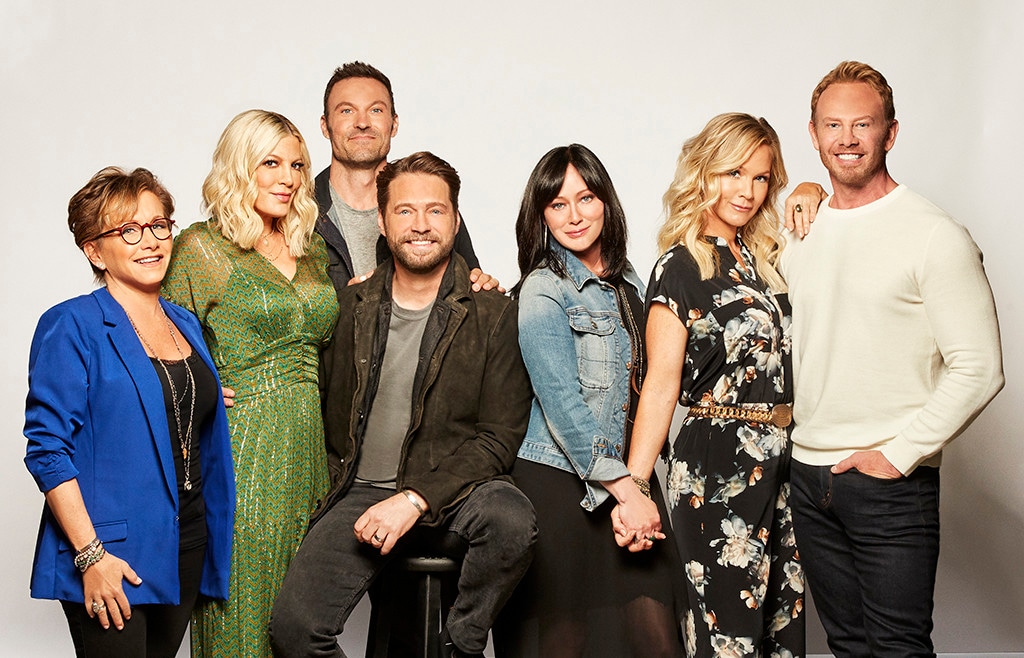 Fox
If you've been wondering if the iconic Peach Pit diner would be making an appearance in BH90210, it looks like the answer could be maybe.
At the very least it's appearing in the new promo for the reunion series, in which the main cast of Beverly Hills, 90210 plays heightened versions of themselves attempting to put a reboot of the series together. 
The new promo features the show's characters as dolls, all sitting around in the Peach Pit dealing with the latest drama at the beach club, until it pulls back to reveal that—surprise!—it's actually the real-life actors playing with the dolls.
"I'm tired of all this. We should do this for real. What do you say?" Ian Ziering says, and now we're just imagining that for the past 19 years, this cast has been occasionally getting together to play with Barbie versions of themselves. It's a delightful thing to imagine, so you should join us!
In other news, Ivan Sergei has been cast as Tori Spelling's husband, who in this show is not Dean McDermott. Tori's fake husband's name is Nate, and he's an ex-hockey player looking to become a pro sports announcer. He joins La La Anthony as Shay, Brian Austin Green's fake wife, and Vanessa Lachey as Camille, the high-powered publicist fake wife of Jason Priestley. 
This likely confirms our suspicion that Tori and Dean's reality show(s), Tori & Dean, does not exist in the world of BH90210, and that this will truly be a Hollywood that's nothing like the one we've come to know. 
Gabrielle Carteris, Shannen Doherty, and Jennie Garth also star alongside Ziering, Spelling, Green, and Priestley.
BH90210 premieres August 7 on Fox.