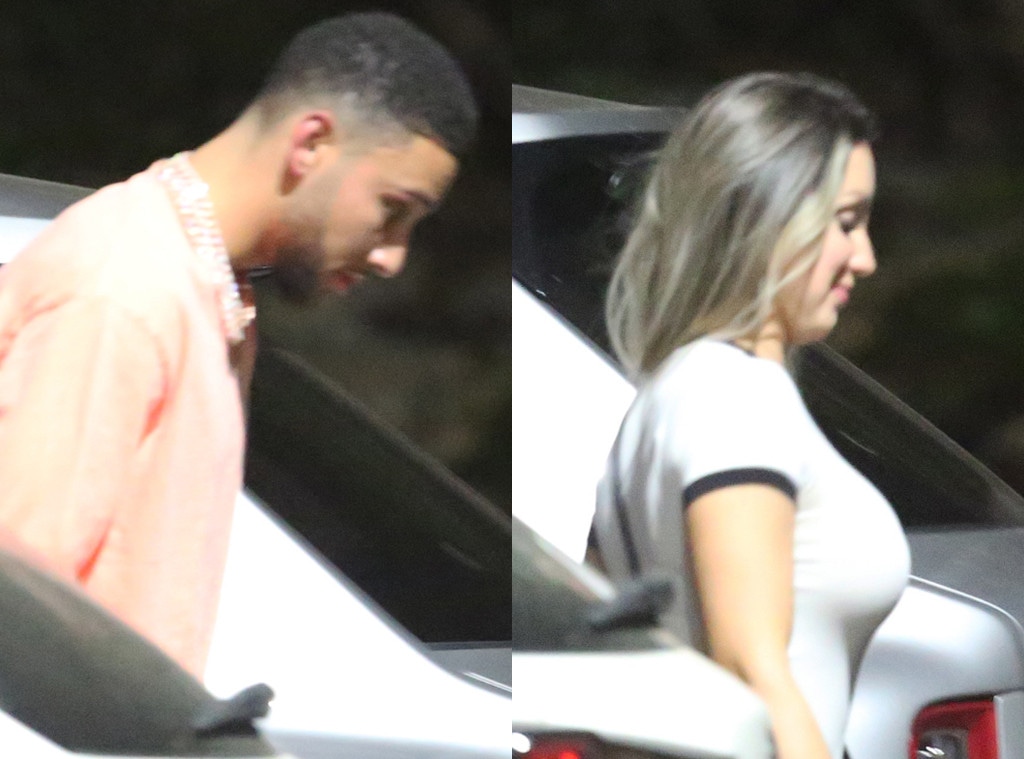 MEGA
Anyone who is anyone was at Drake's exclusive party on Wednesday night, including Kylie Jenner, Tristan Thompson and Ben Simmons.
In case people have forgotten, the Kylie Cosmetics founder is the younger sibling to Khloe Kardashian and Kendall Jenner, who just so happened to date NBA players Tristan Thompson and Ben Simmons respectively. Those relationships have since ended, which made for an interesting situation when Kylie, Tristan and Ben all found themselves at the Delilah in West Hollywood. 
A source tells E! News that Kylie and her girlfriends made a fashionably late arrival just before midnight and hung out at a booth inside. As for Kendall's ex, the source shares, "Ben walked outside to the back patio with the brunette woman that he brought shortly after he arrived and was outside for a bit before coming back inside."
According to the insider, Tristan arrived with two men and "was drinking and hangout out inside." 
Despite their close proximity, the source reveals that Kylie "did not interact" with either men.
"Kylie stayed in a corner of the bar the entire time while the guys were lingering around separately," the source adds.
That wasn't the only interesting thing to happen at Drake's party. It seems like Ben Simmons brought a date along to event, with our source revealing, "It definitely looked like Ben brought the women as a date and she stayed by his side the entire night lingering around with him."
Watch:
What Caused Kendall Jenner & Ben Simmons to Break Up?
Although, it must be noted that a source previously told E! News that the pair split on "fine terms."
Tristan, who split from longtime girlfriend Khloe in February, kept it low-key at the rapper's gathering. The source shares that the basketball player mingled with the different attendees like Ben, as well as the host. But, the source says he "wasn't shy to talk to women at all, but wasn't flirting with anyone specific."