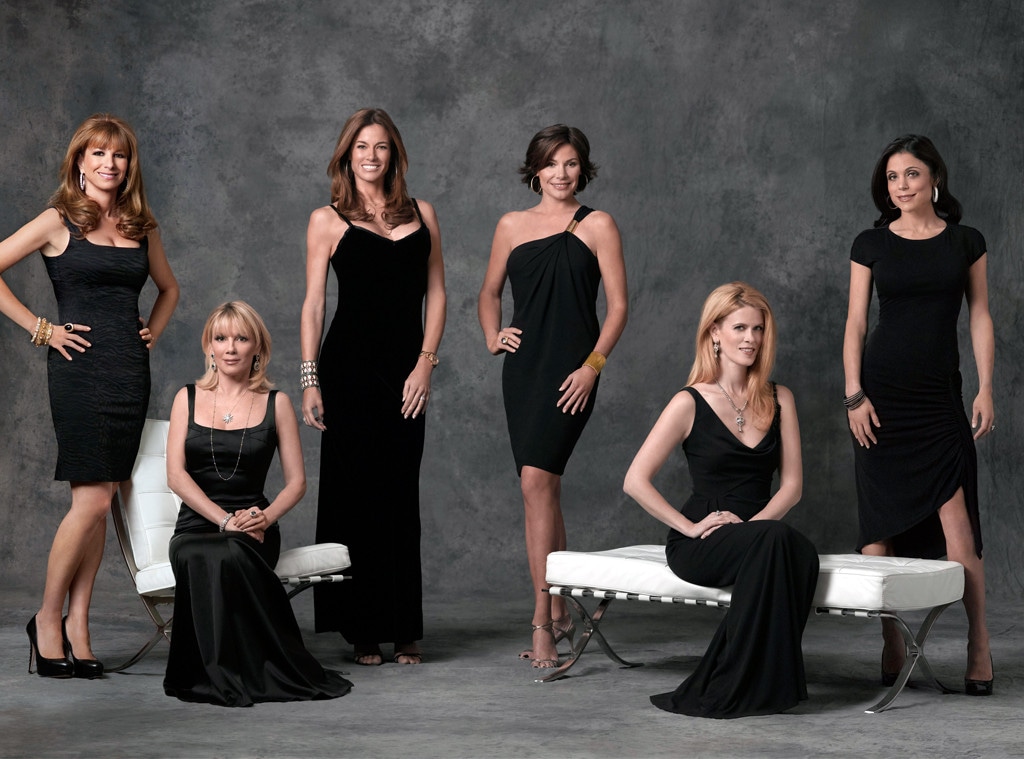 Mitchell Haaseth/Bravo
A few weeks ago, I decided to check in on some old friends. And instantly, it was like I had never said goodbye to Jill Zarin, Alex McCord and Kelly Bensimon. What happened when I started rewatching The Real Housewives of New York City surprised me. A sense of comfort and safety appeared just as magically as a glass of pinot grigio in Ramona Singer's hand.
There's something special about The Real Housewives of New York City. The long-running Bravo reality show is still firing on all cylinders, which isn't surprising given the chemistry the current cast has, but revisiting the show was unexpectedly more delightful than I anticipated. Starting with season three and reliving the iconic vacation to Scary Island was everything I had hoped for. And then there was Jill's friendship breakup with Bethenny Frankel. It's still painful to watch, but wildly entertaining.
Going back and seeing how some of the OG ladies have (and haven't changed) made me feel like a pop culture historian. It was refreshing to see how little TV fame has had an impact on Ramona. I went back out of desire to relive Scary Island, one of the greatest stretches of reality TV episodes ever, and found myself comforted by the old episodes. During these rather stressful times (don't @ me, I'm not getting too political), the past squabbles over clothes hangers, ghost writers and being called white trash helped center me. Worries? What worries? They fell away, just as everybody's cool did when Jill surprised them on Scary Island.
Heidi Gutman/Bravo/NBCU Photo Bank
Rewatching these women and their absurd vacation requests, drunk fights, inane squabbles, touching personal moments and love of sequins felt like catching up and reminiscing with old friends. The stories of days gone by were just as good as when I watched them the first time around. That's in large part to the timelessness of Real Housewives.
With the exception of some fashion choices and technology, the show doesn't really age. You can tell the era by the hairstyles, flared jeans and Blackberry phones, but other than that, there are no pop culture references to groan at, and (for the most part) no off-color jokes or comments that are now problematic. The conflict, which ranges from petty to potentially slanderous, does not get any less fascinating to watch as the years go by.
Sonja Morgan and Alex arguing over who was asked to speak at a marriage equality march? Timeless. Carole Radziwill and Aviva Drescher clashing over allegations about using a ghost writer? Timeless. Heather Thomson confronting Luann de Lesseps over having men in the vacation house overnight? Timeless. Dorinda Medley saying, "Back that s--t up!"? Timeless. Even the season that largely focused on Carole becoming political in the lead up to the 2016 presidential election won't be hindered by the passage of time. It's a history lesson.
And that's why RHONY endures.
The Real Housewives of New York City airs Wednesdays, 9 p.m. on Bravo.
(E! and Bravo are both part of the NBCUniversal family.)