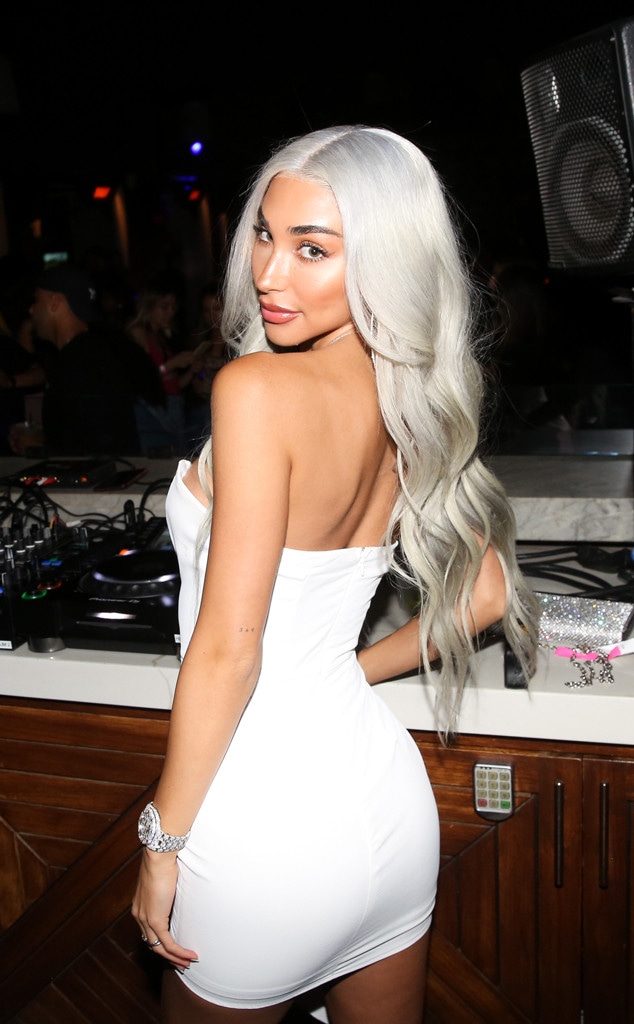 Courtesy of Chantel Jeffries
Chantel Jeffries is opening up about her new song with Jeremih, "Chase the Summer."
It's been a busy year so far for the 26-year-old DJ, who just released the music video for the collaboration. In addition to working on her music, Chantel also just launched an exclusive capsule collection, Chantel Jeffries x Superdown. On Tuesday night, Chantel celebrated her two exciting ventures with a launch party, attended by stars like Ross Butler and Hart Denton.
Talking about the inspiration behind her new track with Jeremih, Chantel shares, "My inspiration for 'Chase the Summer' was to make a record that made you feel happy and excited for summer time! I love traveling, going on adventures, and summer is my favorite time of year!"
"I've definitely put in a lot of time, effort and work into my music and of course have had hardships during the process," Chantel says of her career. "Just finding my niche and the type of music I wanted to make, while experimenting with different sounds, has helped me discover what type of music I wanted to call my own. In terms of DJing, getting my residency in Las Vegas has always been a dream of mine and I can't believe it's now a reality. Honestly, this is just the beginning and I'm so excited to continue to learn and grow as both a producer and DJ."
And when it comes to her capsule collection, Chantel's favorite piece is the Alissa dress, which was inspired by Paris Hilton.
"It's both gorgeous and fun just like her!" Chantel shares.
As for what trends she's "superdown" with right now, Chantel says, "I'm really into bright colors and sparkly fun pieces mixed in with summer essentials, which you can find in my capsule!"
Check out the music video for "Chase the Summer" above!