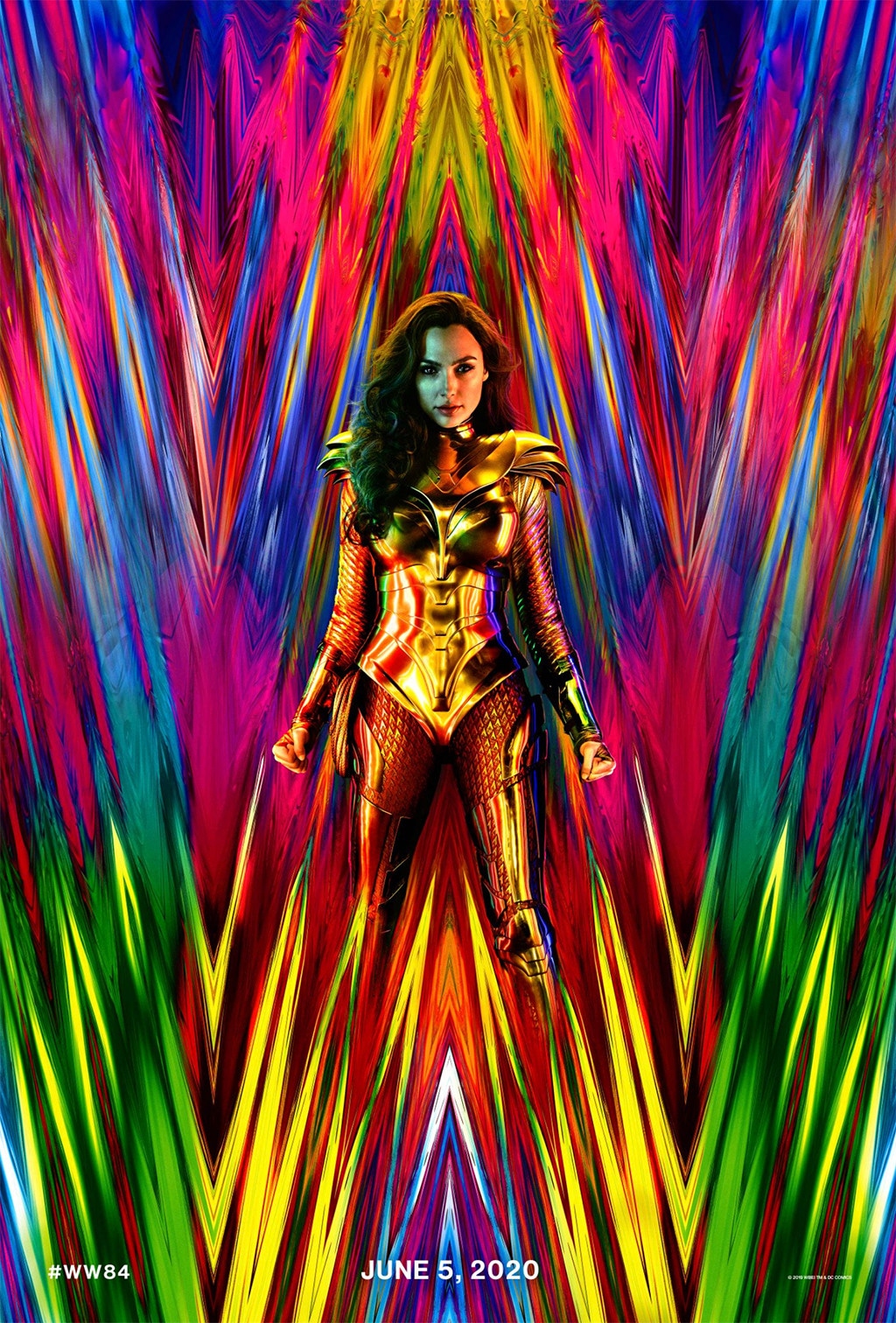 WARNER BROS.
Cue the Wonder Woman theme song!
On Wednesday, director Patty Jenkins unveiled Gal Gadot's new superhero armor, and it's unlike anything we've ever seen her wear on the big and small screen. Gilded in gold, the beloved Amazon looks statuesque in the new Wonder Woman 1984 poster.
In fact, many are pointing out that her suit is reminiscent of Diana Prince's iconic Gold Armor (also referred to as the Golden Eagle Armor) from the comic books. Even more exciting? The 47-year-old director revealed the highly-anticipated sequel will hit theaters on June 5, 2020.
"One... year... from... TODAY...," she wrote on social media.
Despite the fact that Warner Bros. opted out of bringing Hall H presentations to Comic-Con this year, fans of the superhero franchise were delighted to see Wonder Woman's outfit makeover for the sequel.
"By now you've heard: WB isn't going to Hall H this year," Jenkins shared on Twitter, alongside a photo unveiling the Amazon's striking armor.
She continued, "We're so sad to miss you there! And waiting until Dec. to start our official #WW84 campaign in full-- But the truth is… we can just... barely... wait..."
Additionally, the 34-year-old actress took to social media to share her excitement over the new poster. "I cannot wait to share #WW84 with you all!! Until then we thought you might want to see this.."
For those already marking their calendars, you might recall that Chris Pine is set to reprise his role as the iconic Steve Trevor. However, not much is known about his character or how he mysteriously fits into the sequel. Moreover, Kristen Wiig will play Wonder Woman's most famous villains, Cheetah. Pedro Pascal is also attached to the project, but his role is unknown.
Come June of next year, we'll have our popcorn and WW outfits ready!