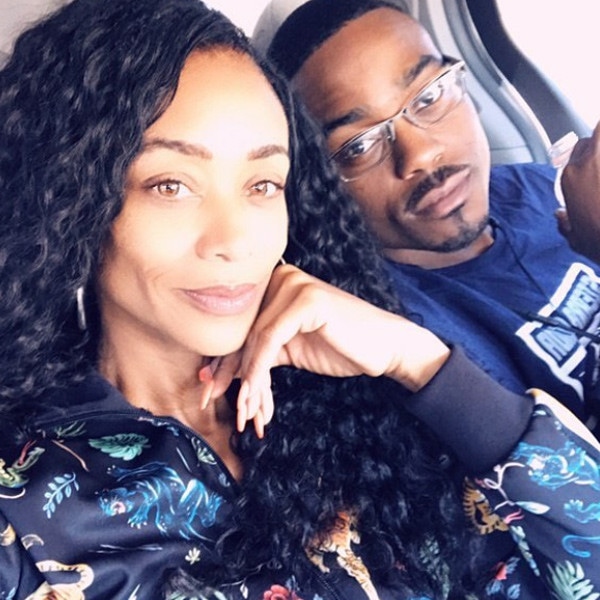 Instagram
Tami Roman is officially a wife!
E! News can confirm the reality star secretly married her longtime boyfriend Reggie Youngblood in Las Vegas last summer.
According to court documents obtained by E! News, the Basketball Wives star and athlete obtained a marriage license on August 17, 2018. The couple appeared to have gotten hitched soon after because a marriage certificate was also issued the same day.
For those surprised by the news, you aren't alone! While the couple has documented their love story on Basketball Wives and one season of Marriage Boot Camp, both Tami and Reggie haven't addressed their marital status on social media.
But one day before the couple's Las Vegas ceremony, Tami posted a cryptic Instagram message that makes a bit more sense today.
"The bravest thing I've ever done is learn to stand still and let God MOVE," she wrote.
Back in January 2019, Tami also sat down with Entertainment Tonight and was asked about getting married. At the time, the Bonnet Chronicles creator insinuated that the idea isn't out of the picture.
"We've talked about it. We've kicked it around," she shared. "We're really good. We're in a good place and I don't think we need to put any pressure on ourselves about having that piece of paper and when the moment presents itself, we'll jump out there and do it."
As for whether or not Tami's marriage will be addressed on the new season of Basketball Wives, you'll have to tune in and find out. What we do know is a new season kicks off June 19 and the gang is back together including Shaunie O'Neal, Jackie Christie and Evelyn Lozada. Based on the trailer shared on Tami's social media, it's going to be a wild ride. 
Congratulations to the couple on their big news.
The Blast was the first to report the marriage developments.