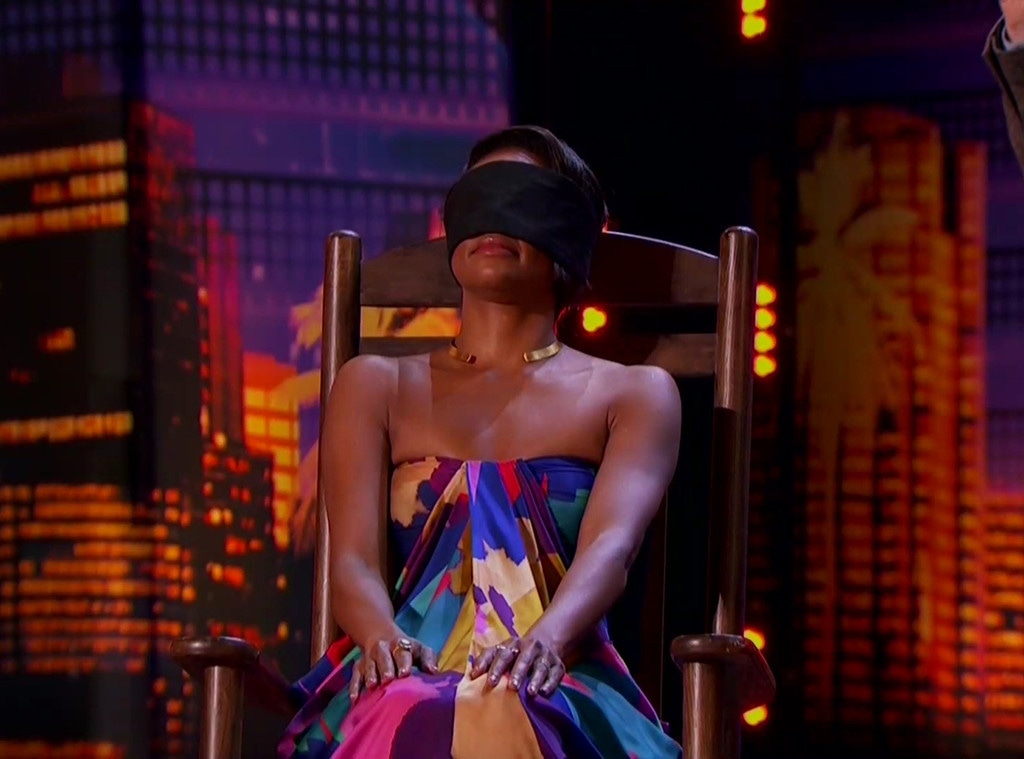 NBC
Some people go on America's Got Talent to sing, or to tell jokes, or to dance. And some people go on it to prove they're creepy as hell. 
One contestant on Tuesday's episode did just that, with Gabrielle Union as his victim/volunteer. As Nicholas Wallace took the stage, he explained that he saved a creepy rocking chair and a creepy doll from a fire, and the doll and the rocking chair had a spooky connection. 
Gabrielle sat in the chair, and basically told her to raise her hand when she felt touched. He would then only poke the doll's arm, and you can bet what Gabrielle did. 
She left the stage confused and underwhelmed, while the rest of the room was shook. 
You can watch the full performance below. 
Honestly, we're not sure if Nicholas Wallace just got lucky with a creepy doll and a creepy rocking chair or if he's truly got some kind of psychic talent, but either way, we don't plan on taking any seat he offers us any time soon. 
Tuesday's auditions also included an incredible team of dancing child Iron Men. 
And a comedian who has turned his disability into his act. 
And a singer with QUITE a range. 
And prepare to have this song stuck in your head either now or in the future, because these 12 year old girls have clearly got a hit on their hands. 
And finally, Howie Mandel hit the Golden Buzzer for a singer/rapper who just radiated positivity and wanted to make a positive footprint on the earth. 
America's Got Talent airs Tuesdays at 8 p.m. on NBC. 
E! and NBC are both part of the NBC Universal family.