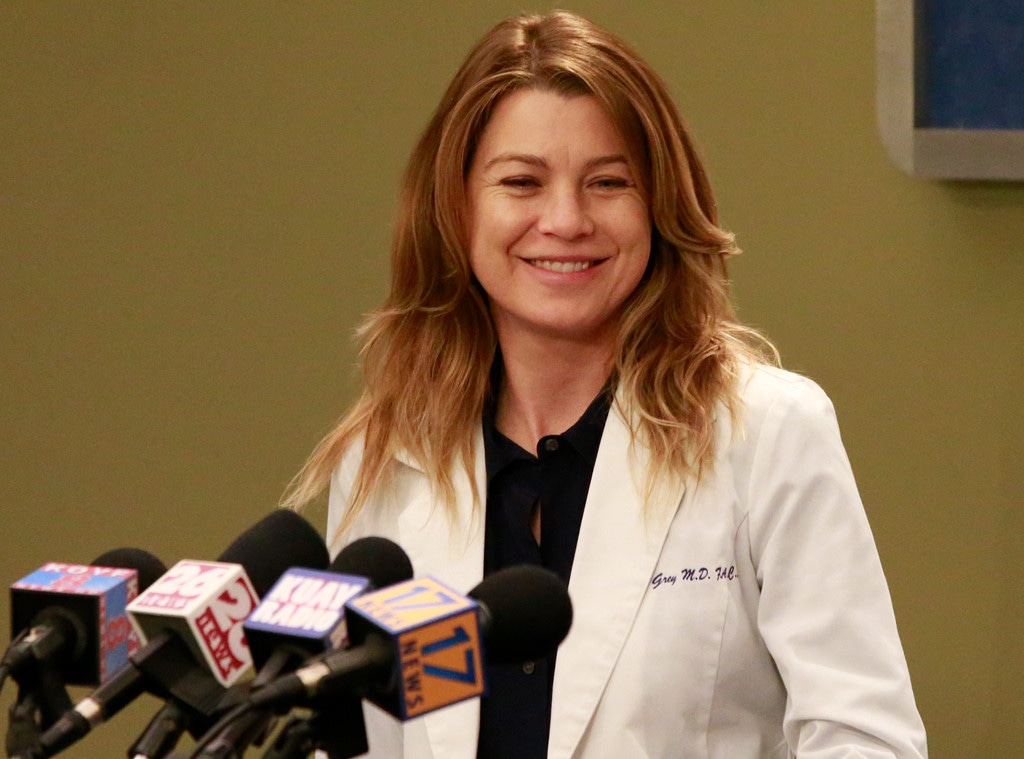 ABC/Mitch Haaseth
Before MerLuca, Meredith Grey (Ellen Pompeo) almost had another new man. 
Grey's Anatomy showrunner Krista Vernoff revealed to EW that there was originally a different plan for Meredith's return to the dating scene, but after the casting got leaked, the plan changed. 
"[TVLine] found out that we were casting a European scientist as a potential love interest for Meredith," Vernoff said. "When that got leaked, I went into the writers' room and said, 'That's not interesting to me anymore. What else could this character be?'" 
"That character became Marie Cerone, the old friend of Meredith's mom," Vernoff continued. "It was a much more interesting story than some temporary love interest. We changed it because we wanted to thwart expectations." 
If you ask us, the story they ended up with was far better. Marie (Rachel Ticotin) originally arrived as the holder of a patent that Meredith needed access to for her mini liver project, and then we learned that Marie was best friends with Ellis Grey (Kate Burton), until suddenly they weren't anymore. 
It turned out that Marie had been a harassment victim of Harper Avery, so when Ellis won her award, she took Marie's name off of the project. Meredith made up for this by formally changing the name of the Grey Method to the Grey Cerone Method, and the Harper Avery Foundation became the Catherine Fox Foundation. 
That storyline, along with Meredith winning a Harper Avery, ended up being part of a season that showcased Meredith at career highs, a "medical superhero" as Vernoff told us Pompeo wanted Meredith to become. 
"When I came back to the show in season 14, Ellen wanted to make sure I wasn't just coming in to pair her up with another guy," Vernoff explained. "She was a little tired of playing romance. She'd been doing it for a lot of seasons, and I said, great, let's not. She said, 'I want to be like a medical superhero,' and I said, 'Done.' And that's what we did for that season. It was great, and we loved it, and I think that I earned her trust and we became creative partners, and then it was like, OK, are we ready? Can we dip our toes back in?"
The show did, in fact, dip its toes back into romance for Meredith, and now she's happily in love with DeLuca (in the midst of a legal crisis, but still). 
For all the romance Grey's Anatomy is known for, Meredith has a surprisingly short list of love interests, as you can see below. 
Grey's Anatomy airs on ABC.