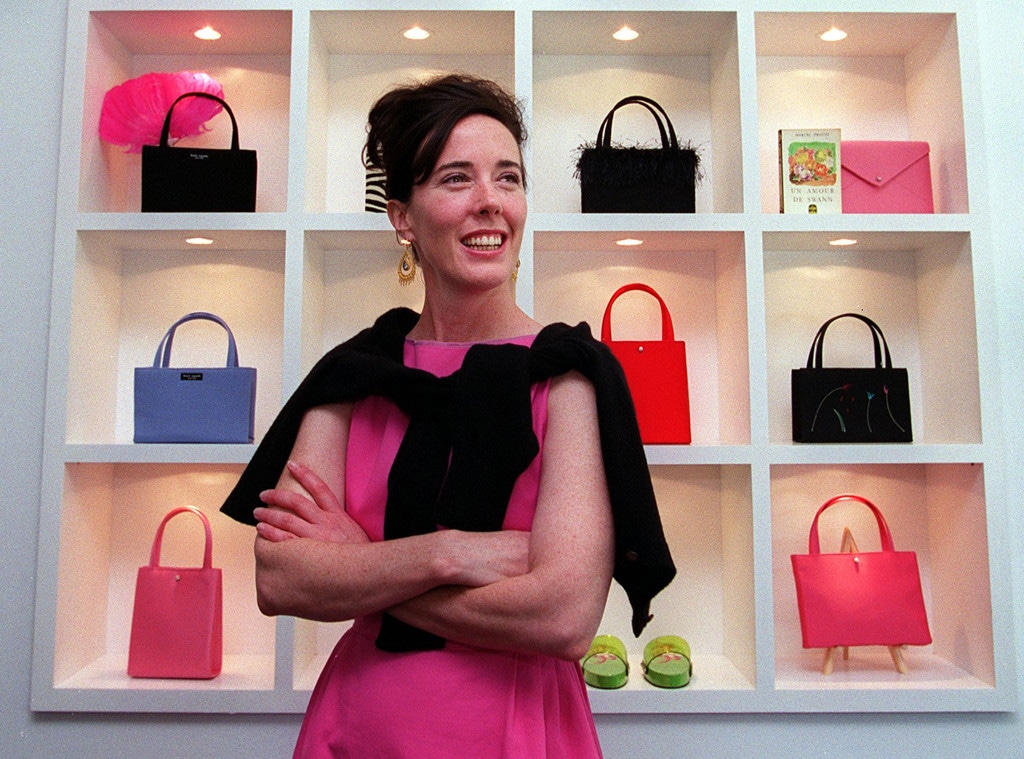 Wendy Maeda/The Boston Globe via Getty Images
It's been one year since Kate Spade's death. 
The fashion designer was found unconscious and unresponsive in her New York apartment on Tuesday, June 5, 2018. She was 55 years old. The Medical Examiner's Office later ruled her death suicide by hanging.
In a statement to E! News, Kate's husband, Andy Spade, revealed she had "suffered from anxiety and depression for many years" and had been "actively seeking help and working closely with her doctors to treat her disease." He also described her death as a "complete shock."
"Kate was the most beautiful woman in the world," he stated at the time. "She was the kindest person I've ever known and my best friend for 35 years. My daughter and I are devastated by her loss, and can't even begin to fathom life without her. We are deeply heartbroken and miss her already."
Kate was laid to rest in her hometown of Kansas City, Mo.
After her death, her eponymous brand, which she confounded with Andy and later sold, pledged to donate more than $1 million to suicide prevention and mental health causes. Her brother-in-law, David Spade, also made a $100,000 donation to the National Alliance on Mental Illness (NAMI).
Born Katherine Brosnahan, Kate launched the brand Kate Spade with Andy in 1993. Together, they grew the company into an empire. According to Forbes, they sold 56 percent of the brand to Neiman Marcus in 1999 for $34 million and then the remaining shares to Neiman Marcus in 2006 for a reported $59 million. Shortly after, Neiman Marcus formed a deal to offload the company to Liz Claiborne for a reported $124 million. Coach completed its acquisition of the brand in July 2017 for $2.4 billion.
In 2016, Kate and Andy launched a new brand called Frances Valentine with their friend and business partner Elyce Arons.
Over the course of her career, Kate received numerous accolades for her designs, including two CFDA Awards. She was also a proud parent to her daughter Frances Beatrix Spade, "Bea" for short.
To look back at her career and personal life, see the gallery below.