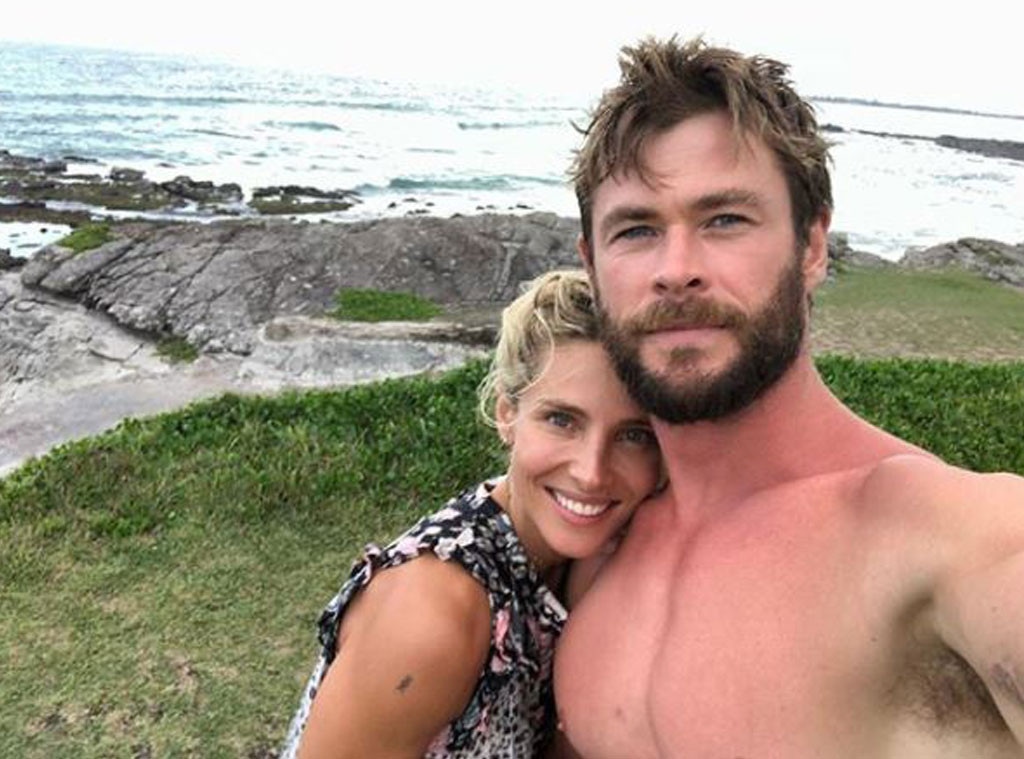 Instagram
In this world, nothing is certain except for death, taxes and Chris Hemsworth going shirtless.
And while fans were robbed of his chiseled chest in last month's Avengers: Endgame—we still love you, Fat Thor!—the Aussie will return to his top ditching ways in the upcoming flick Down Under Cover, which also stars Tiffany Haddish."It's an action, comedy, heist kind of vibe," Hemsworth said today during an interview on Australia's The Kyle and Jackie O Show. "There's some male stripping going on...always healthy."
That is, unless you ask his wife Elsa Pataky. While we're all grabbing the popcorn, waiting for more, his longtime love is likely rolling her eyes. "She's just sick of it. She's just like, 'Put your clothes on,'" the Men In Black actor added with a laugh. "It's not nearly as exciting for her at all." (Safe to say she's alone on that one.)
Still, the Spanish model has her reasons. After all, she doesn't want to inflate his ego. "For me, sexy is the inside of someone," she once explained to Women's Health UK. "Of course I think he's beautiful and fit, but I will never tell him that because he will get too, how do you say, 'cocky'?"
Of course, skipping a shirt isn't the only way he gets under Pataky's skin. "What annoys her about me?" he laughed during a recent interview with news.com.au. "Probably if I surf a little long or stay out a little late from time to time. But that's usually because of traffic!…She'll give you a long list of things!"
So while we anxiously wait for our next dose of topless Hemsworth, please enjoy a collection of his finest shirtless moments. Even Ellen DeGeneres has celebrated his body of work.