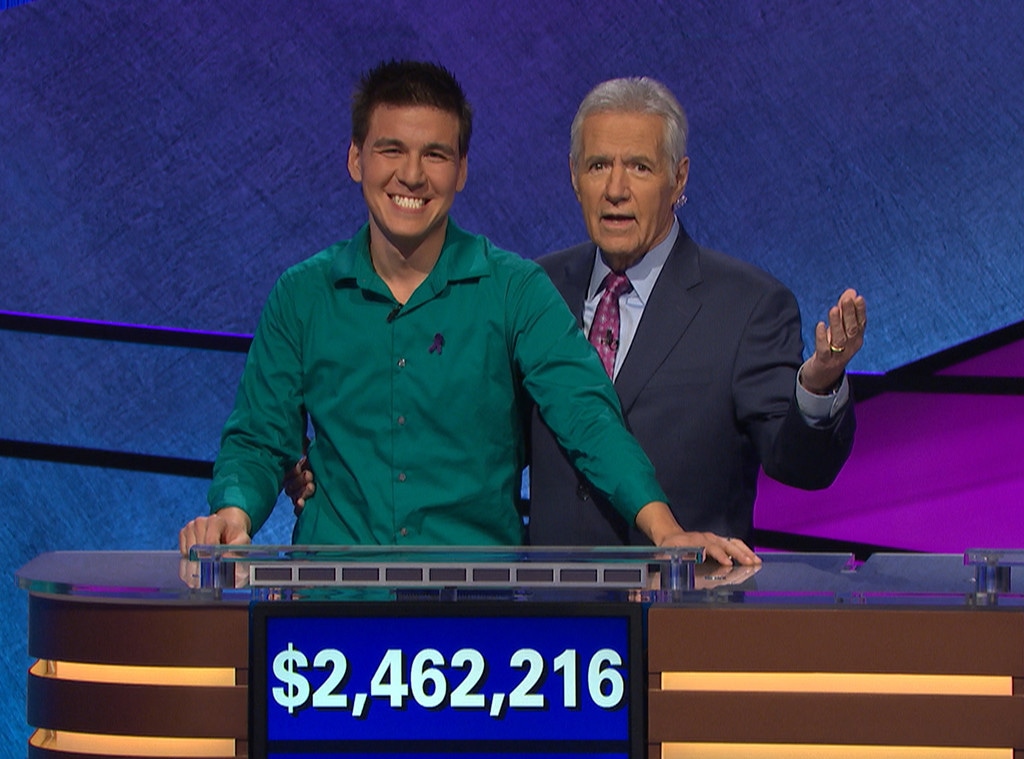 Jeopardy Productions, Inc.
Sure, James Holzhauer collected a large sum of money on Jeopardy!, but his greatest accomplishment may be uniting viewers.
During his 30+ games, Holzhauer's big bets, Daily Double strategy and overall personality turned Jeopardy! into must-see TV. I'm a regular Jeopardy! watcher, it's one while I make dinner and unwind after work, but during Holzhauer's streak, I was an avid watcher. I avoided spoilers. I recorded episodes if I wasn't home and stayed off social media. When he broke $2 million and I got an embargoed press release about it before I watched the episode, I was enraged. And this is coming from somebody who watched all of Game of Thrones, sans the series finale, spoiled.
Holzhauer turned Jeopardy! into riveting, edge-of-your-seat television as he approached Ken Jennings' earnings record, a record he narrowly missed. Seeing Jeopardy! Twitter, yes that's a thing, light up each night with hot takes, jokes and praise, was special.
Holzhauer became a TV hero to root for, especially in his defeat.
Immediately after host Alex Trebek proclaimed Emma Boettcher the winner, Holzhauer congratulated her with a high-five.
"By the time Final Jeopardy rolled around I knew my goose was cooked if Emma answered correctly," Holzhauer told The Atlantic. "It's a little like needing a team to miss a last-second field goal—nothing you can really do but watch. I made peace with my fate before the clue for Final was even revealed."
In a press release distributed after Boettcher knocked him from the top stop, Holzhauer praised his competition.
"Emma dominated her warmup games that day, and I knew she would make an extremely tough challenger," Holzhauer said in a statement. "I was still incredibly impressed by her courage on that 'True Daily Double.' I'm proud that it took a top-level player at her absolute best to eliminate me."
Holzhauer ended up just $58,484 short of beating Jennings' earnings.
On Twitter, the 34-year-old professional gambler continued the classy bow-out.
In a compilation video, above, Holzhauer said he used to watch the game show with his grandmother. He promised her as a kid that he would compete on the series and kept his word. "It really was something I've wanted to do for 25 years now," he said.
Holzhauer will return in Jeopardy! season 36 as part of the Tournament of Champions.