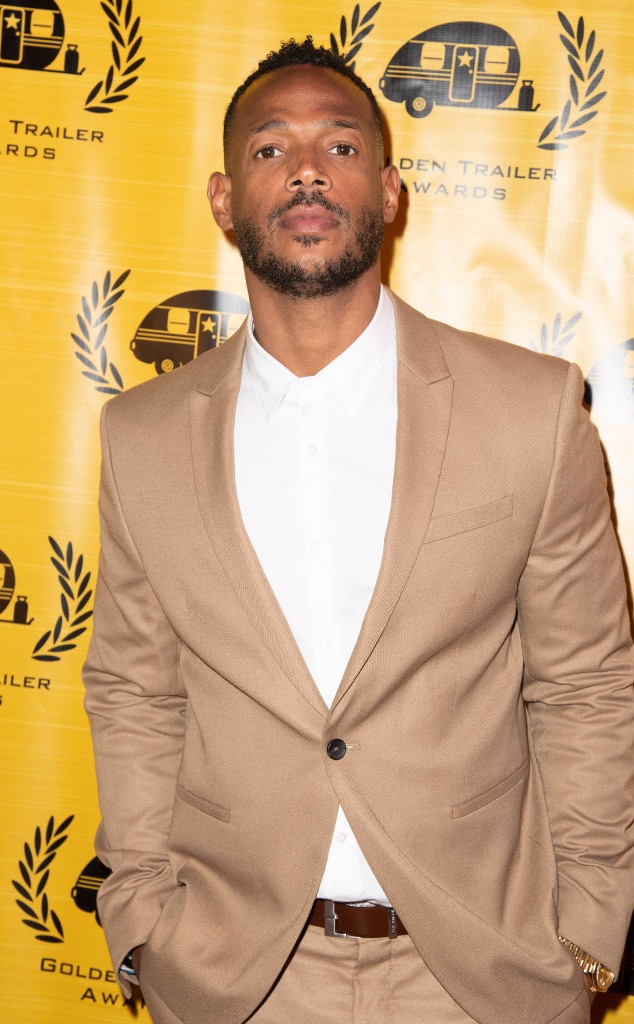 Earl Gibson III/Getty Images
Marlon Wayans is feeling and sharing the love.
The 46-year-old praised his daughter Amai Wayans in a moving Instagram post celebrating Pride Month. Wayans posted a picture of Amai sitting down in a backyard and the foreground of the photo shows the sole of a pair of Vans, which is painted resemble the rainbow pride flag.
"Happy pride to my pride and joy," he wrote. "I wouldn't change one effing thing about you. Love you to the moon around the sun through the galaxies and back again."
Wayans' photo has received over 89,000 likes as well as a slew of both positive and negative comments about Amai's sexuality. While Gabrielle Union and La La Anthony applauded Wayans for his words, others felt differently.
One comment read, "She's not old enough to understand what that's really all about. You have the power to change lives Bro, don't teach her that."
Wayans responded to this comment and defended his daughter and her life.
According to a screenshot captured by Comments By Celebs, he wrote, "She's 19. She is who she is until or until she don't choose different. Love her for her not what I want her to be."
One of Wayans' followers encouraged him to ignore the comments. 
"I'm sure you can delete these negative comments," she wrote. "Let's keep this happy. Why some people have to be so opinionated. Praying they drown in their own negativity."
The actor explained in his reply that he wanted to keep the comments up on his profile for a very important reason.
He wrote, "I thought of erasing them but I need the world to see the ignorance that still exist. Objective without obstacles is a worthless triumph. We all will some day get to unconditional love. Because of my daughter i am one step closer. I am not God, i don't judge i just LOVE. And still pray for the haters because i refuse to judge them too i just love."
Wayans has shared a number of posts in the past that praise his daughter and their family. She turned 19 on May 24 and he wrote that his "purpose shifted" after she was born.
"May 24, 2000, i pulled you from your mother's womb, i held you in my arms and my world changed. My purpose shifted. I no longer lived for me... i lived for you, for my family, for us. You gave me purpose. You made me tender, you made me communicate, you made me humble, you made me attentive, you made me listen, you made me grow up," he penned.
Wayans said in that same caption that he often encouraged her to go one way but she defied him and went the other.
"You a strong minded and have always been," he said of his daughter. "I tried to make you a righty you said 'no n---a LEFT'. I tried to steer you straight you said 'no n---a gay'. I tried demand things to be my way and you said 'why?'"
That same day, he posted a picture of him kissing her head and wrote, "This is your safe place. When the world gives you s--t just come right here and daddy's arm and just be safe and loved. I got you. Always my baby ."
A number of celebrities have spoken out about pride month and shown their support for the LGBTQ community. Taylor Swift, for instance, gave a colorful performance at 2019 Wango Tango on Saturday as she sang "ME!" in a fringed rainbow outfit. Earlier that day, she shared a picture of a letter she wrote to her senator encouraging him to vote in favor of the Equality Act.
She said of LGBTQ discrimination, "For American citizens to be denied jobs or housing based on who they love or how they identify, in my opinion, is un-American and cruel."
Prince Harry and Meghan Markle also posted about Pride Month and paid homage to Harry's mother Princess Diana and her advocacy work.
Take a look at the gallery below to see how some of your favorite stars are getting festive for Pride Month.