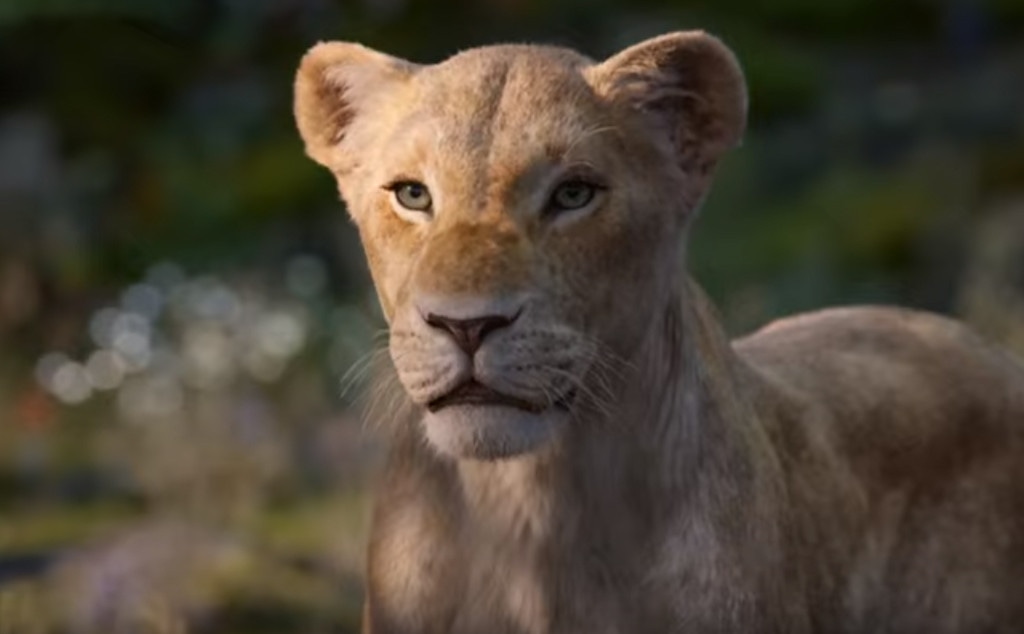 YouTube
"Simba, you have to take your place, as king."
Disney has released a new preview for The Lion King, Jon Favreau's CGI-live-action remake of the beloved film, set for release on July 19. In the new teaser, we hear superstar Beyoncé voicing the role of Nala for the very first time, telling Simba (voiced by Donald Glover) that he needs to take his place as king.
"We need you," she tells him, as we're shown stunning visuals from the upcoming movie. "Come home."
The 30-second teaser ends with a hilarious bit from Timon (Billy Eichner) and Pumbaa (Seth Rogen) announcing their arrival.
"Calm down, we're here," the duo announces. "The backup has arrived."
The highly-anticipated film also stars Chiwetel Ejiofor as the voice of Scar and James Earl Jones as the voice of Mufasa.
It was just days ago that Bey dressed up in a catsuit for Tina Knowles' annual Wearable Art Gala in Santa Monica, Calif., with a lion on the front of the ensemble. The event's theme this year was "A Journey to the Pride Lands," inspired by The Lion King reboot.
Watch the new teaser trailer above! The Lion King hits theaters on July 19.