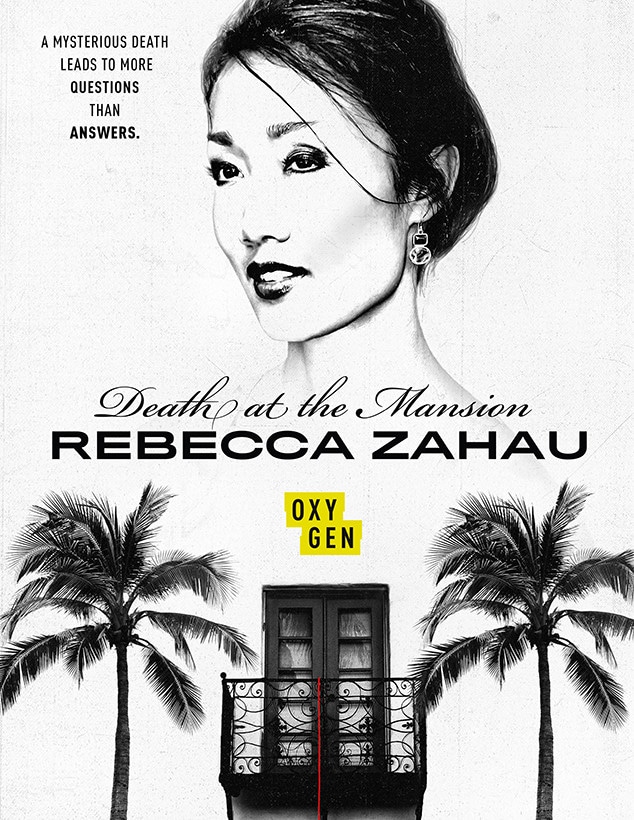 Oxygen
Rebecca Zahau's death, just two days after a fatal accident involving her boyfriend's son, was officially ruled a suicide, but some investigators are not so sure.
Oxygen's new limited series Death at the Mansion: Rebecca Zahau takes a closer look at the 32 year-old woman's death in 2011, and in the exclusive sneak peek below, some strange evidence is found that brings up some new questions about how she actually died. 
The clip shows what investigator Billy Jensen describes as "weird stuff" inside the mansion where Zahau died, including a towel, blood stains, a message reading "She saved him; can you save her," and a knife covered in blood all the way around its handle. 
As investigator Loni Coombs points out, Zahau was menstruating at the time, so a knife covered fully in blood could indicate a sexual assault, which could be a "huge flag against suicide." 
Watch the clip below. 
Death at the Mansion features Jensen, Coombs, and criminologist Paul Holes taking another look at the case after a civil jury in April of 2018 declared that someone was liable for the death, and new questions arose. 
Zahau's death was officially ruled a suicide by the San Diego County Sheriff's Department, and no criminal charges have ever been filed in connection with her death. Zahau's family also does not contend that her boyfriend, Jonah Shacknai, was responsible for or contributed to her death, but they have sought out a reexamination of the case into whether or not it could have been a homicide, and that's where Oxygen's new series comes in, with a new perspective on the eight year-old case. 
Death at the Mansion: Rebecca Zahau premieres Saturday at 6 p.m. on Oxygen.