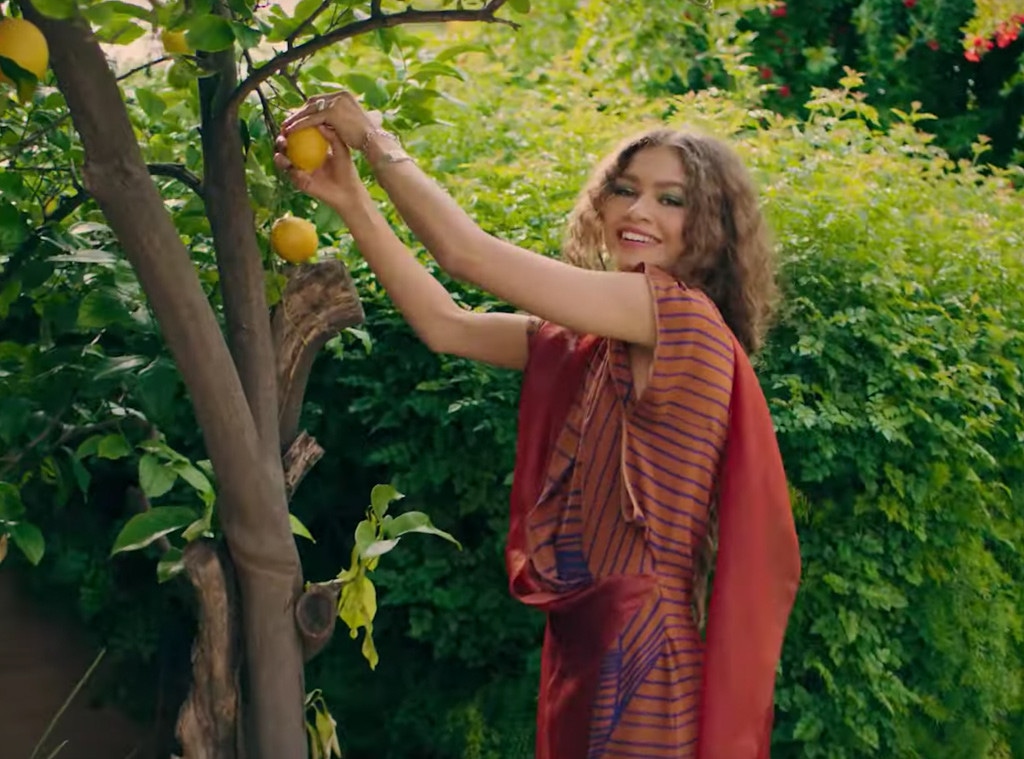 YouTube
Welcome to Zendaya's home! 
The 22-year-old actress gave fans a tour of her California pad's outdoor oasis on Friday in a new episode of Vogue's 73 Questions. 
Throughout the episode, viewers see the former Disney star pick citrus from her trees, sit by her picturesque pool and play with her darling dog Noon. 
Granted, The Greatest Showman star doesn't have a lot of free time these days. She's currently working on her show Euphoria—which she describes as the "most exciting, exhausting but fulfilling" thing she's ever done—and her new movie Spider-Man: Far From Home.
In the film, Zendaya plays Michelle Jones (a.k.a. MJ). When asked about the qualities she shares with her character, Zendaya says MJ is "a little bit of a loner and kind of like an introvert. So, that's me."
Zendaya also describes herself as "shy" and a "little bit of a control freak" during the interview.
While the celebrity is thankful her fans have been able to watch her grow up on-screen, fame can come with its fair share of problems. For instance, the star admitted she can feel pressured when deciding to post things on social media. 
"I've just taken a step back, and I haven't posted as much anymore," she says.
As for dealing with haters, Zendaya tries to lead with kindness.
"I try to keep in mind that everyone is dealing with something that we have no idea about, you know?" she says. "So, I just try to have compassion for them."
As for performers hoping to follow in her famous footsteps, the cover star advises them to always read their contracts.
"No matter how boring they are," she says.
She also encourages her fans to not let anyone tell them they can't do it all.
"If you feel you can do it, you can do it," she says.
To see Zendaya cover more topics—including fashion, beauty and her biggest role models—check out the video.