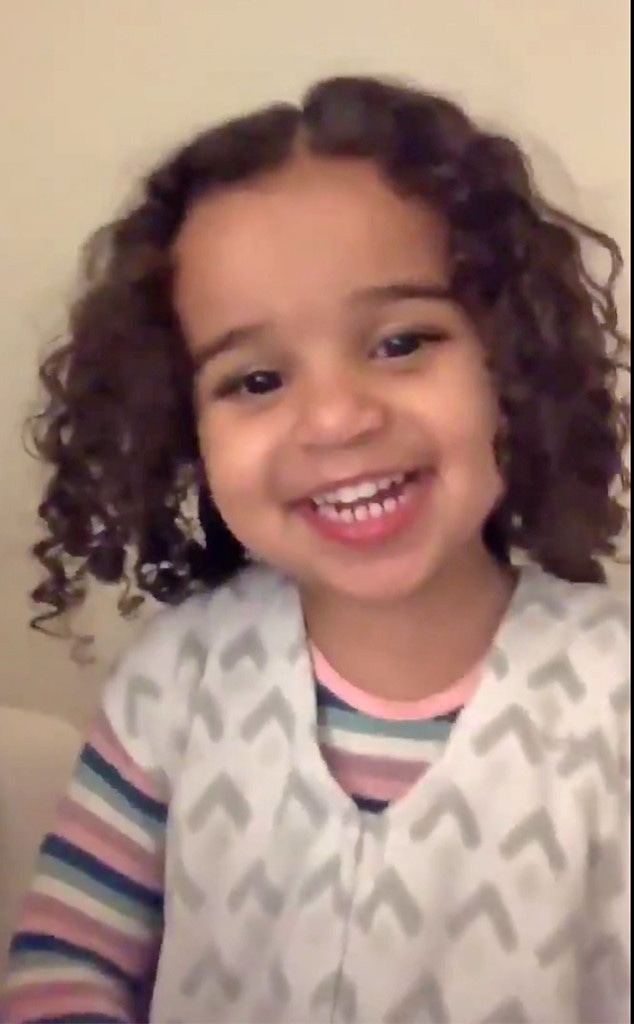 Rob Kardashian/Twitter
Rob Kardashian's little girl is all grown up and more adorable than ever!
The 32-year-old posted on his Twitter page on Thursday a video of his 2 and 1/2-year-old daughter Dream Kardashian wishing him a good night.
In the clip, a woman who appears to be a nanny directs the smiling, curly-haired child to say, "Hi Daddy! Night night Daddy! I love you. Sweet dreams. I'll play tomorrow. Good night!" She then blows her dad a kiss.
"Sweetness," Rob wrote.
Rob and ex-fiancée Blac Chyna co-parent Dream, his only child. Chyna also has a 6-year-old son, King Cairo, with her previous ex, Tyga, who also used to date Rob's sister Kylie Jenner.
Rob has occasionally shared photos and videos of Dream over the years.
In March, Dream joined his family, including her little cousins, for his small birthday celebration before heading to her mom's house.
Khloe Kardashian later praised Dream's event planning expertise. "Dream is great at throwing parties! Thank you Dreamy!"